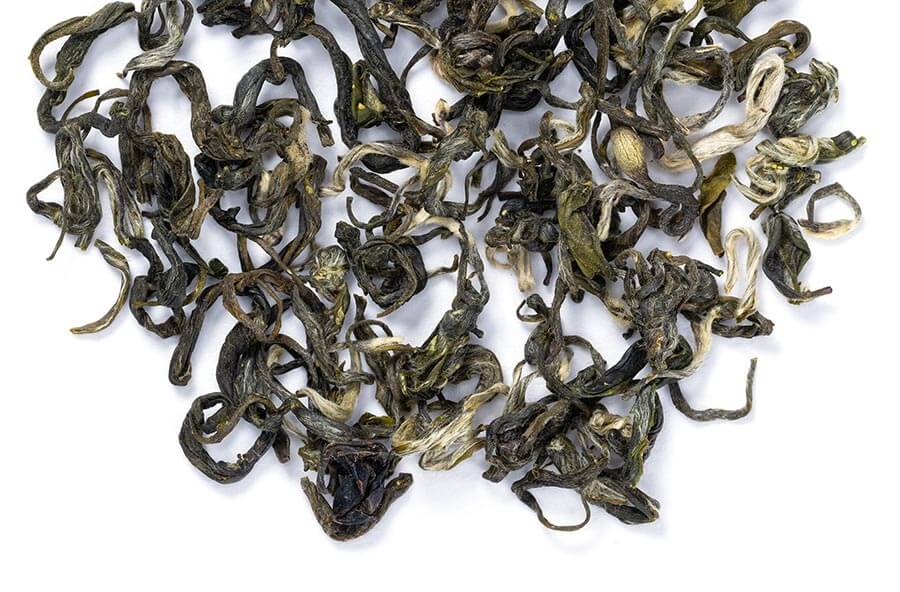 * qualifies for free shipping
pi lo chun
Green tea from the Jiangsu province of China. Pi Lo Chun (sometimes written biluochun) is made from the finest tender buds, gathered and processed exclusively by hand. Perfumy and sweet floral, with a full body and slight earthiness. Lingering, aromatic finish and interestingly floral-smoky. Pi Lo Chun is known for having a very distinct character; you'll find ours to be quite friendly to the palate and savory. Enjoy!
Steep at 180° for 2 minutes.
398 reviews
5 recent reviews
sort: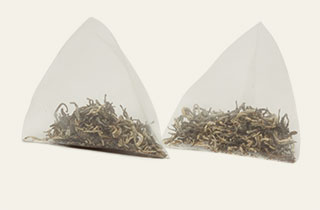 teabags
Our teabags contain the same high-quality tea as our loose-tea offerings. Their pyramid shape gives the leaves plenty of room to unfurl and infuse, placing more flavor in each cup. Enjoy the superior flavor of gourmet tea with the convenience of a disposable bag.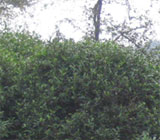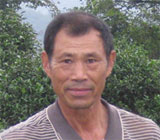 meet the farmer
Huang Jian Lin - Dongting, Jiangsu
Q
How long have you been growing tea and what got you started?
A
"
At the age of 20 I began to work in tea area. My hometown is a tea area, everybody loves tea. So I also start to do tea which is my first and only job till now.
"
Q
Can you describe a typical day out in the field?
A
"
I go out at about 8am in the morning. It is the best time to pick up tea leaves. But the picking season for the tender pi luo chun is very short. Only in early spring. So the rest of the time I will help for production and do some weeding in the afternoon.
"
Q
What is your favorite part of growing tea?
A
"
I like to see the pi luo chun after production at last. I love the fresh green looking and pleasant aroma of this tea. I do enjoy it after hard work..
"
Q
Conversely, what is the hardest part of your job?
A
"
I hate the grass which grows too fast. I have to keep on weeding. I must be very careful not to hurt the tea trees when weeding. So normally I work very slow and take long time.
"
Q
What do you think makes your tea unique or better than others?
A
"
Tongting lake is a beautiful place for growing pi luo chun. Of course some other places can also grow this tea. But not as tender and pure as ours. This is because the special area we have. We have mountain and lake which keeps the field wet and suitable for tea trees. Besides, in our area we only made pi luo chun which we have paid all the attention to it. As a result pi luo chun from our area is the most famous one in China.
"
Q
Are there any tips you can give on how to best brew your tea?
A
"
Pi luo chun is very tender. Do not use boiling water with 100 degrees centigrade. Better use the water with 90 degrees centigrade. Second, use glass cup to brew the tea. Do not use teapot with lid. Because pi luo chun needs more air for brewing. While waiting for the tea to be cool down, you can enjoy the beautiful green soup with pleasant aroma from the glass cup.
"
fresh from the garden
To ensure the best quality and value, we import our teas directly from the countries in which they are grown, working closely with the farmers who tender them.

Our Roots Campaign connects our customers with the rich stories and the farmers behind some of our most popular teas.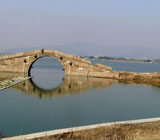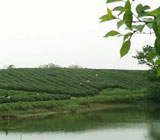 fresh from origin
Pi Lo Chun translates as 'green snail spring.' The Green Snail refers to the name of the mountains where this fine tea grows. The Spring part was added later by a Machurian Emperor who thought the original name of 'smell so great it will scare you to death' a bit misplaced. Pi Lo Chun is among the more famous of Chinese tea varieties, with a long history of being offered to the Emperor in tribute, along with the yearly payment of taxes. Its output is restricted by a very short harvest season: from the Spring Equinox (end of March) to Clear Brightness (early April).
This tea contains a
moderate level
of caffeine