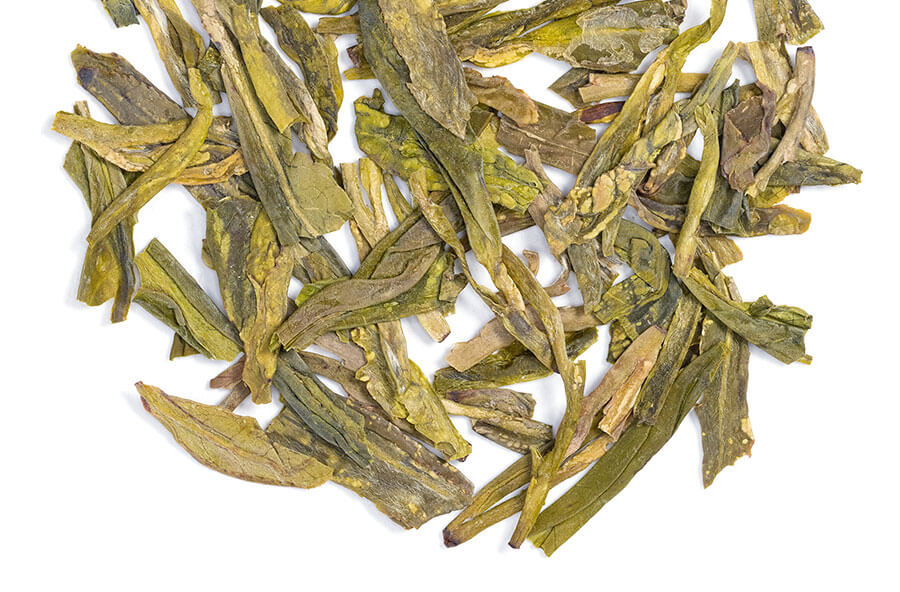 * qualifies for free shipping
dragonwell
Dragonwell (Lung Ching or Longjing in local parlance) is one of China's most famous green teas, originating from Hangzhou in Zhejiang province. This tea has a very distinctive shape: smooth and perfectly flattened along the inside vein of the leaf, the result of highly skilled shaping in a hot wok. This process, known as pan-firing or pan-frying, was perfected in China by tea masters over many centuries. It gives the tea an inviting, toasty aroma. Our fine Dragonwell green tea also has a sweet, rounded flavor, perhaps reminiscent of freshly roasted white corn. Full, nutty and buttery texture, and pleasantly dry finish. A truly satisfying cup of tea.
Steep at 180° for 2 minutes.
800 reviews
5 recent reviews
sort: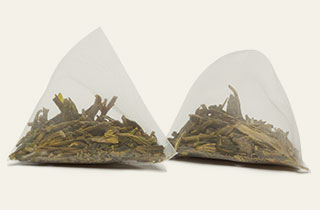 teabags
Our teabags contain the same high-quality tea as our loose-tea offerings. Their pyramid shape gives the leaves plenty of room to unfurl and infuse, placing more flavor in each cup. Enjoy the superior flavor of gourmet tea with the convenience of a disposable bag.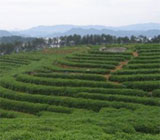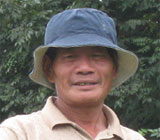 meet the farmer
Yao Fu Yun - Hangzhou, China
Q
How long have you been growing tea?
Q
What got you started in the Tea industry?
A
"
Hangzhou is a beautiful place with mountain and water, which is a suitable for tea growing. I love the place and I love tea. So I work for tea. Our tea garden is a state-owned when I began to work 30 years ago.
"
Q
Can you describe a typical day out in the field. How many hours would that be?
A
"
I go to the tea garden at 7 am every morning. First I will do some weeding and loosing the soil. I stop at about 11 am. The weeds can be easily withered and cannot be survival after weeding. Then I will have lunch and take a nap for one hour. In the afternoon I will check the tools to see if needing repairing. And then I will do some fertilization and pruning. Pruning can make the tea leaves to grow up easily. Besides, it can help us to pick up tea leaves easily as well. The above is what I do during leisure time. Normally I will work in the tea garden for 9-10 hours a day. If the tea season is coming, I will be very busy to make teas the whole day. I must finish making the tea leaves picked at the same day, no matter how late is. Otherise the tea leaves are useless and waste.
"
Q
What is your favorite part of growing tea? What inspires you to keep going?
A
"
It is a hard work in any part of tea growing and tea making. The most favorite part for me is the picking and frying. It is not the question of how much I earn, but I can calculate the result of the whole year hard working. I can know if I do a good job or not duing one year. Besides Frying is very important for lung jing too. Experience can make a good tea. Different persons can frying different teas with the same tea leaves.
"
Q
Conversely, what is the hardest part of your job?
A
"
The hardest part is the weather. Our job is depending on the weather. For example, when the buds come out in spring, it will hurt the buds if it rains for several days. If suddenly sunrise after several days raining, the buds will be charred and damaged. As a result, it will reduce the quantity. Another example is we can not picking if it is raining during the picking season when the buds are in the best situation. If picking after the rain, the buds will be bigger which we will have to lower down the grade. This is very difficult because nobody can control it.
"
Q
How has tea farming changed over the years?
A
"
The main change is the using of pesticide. Before we can use pesticide according to the insects while now it is not possible to use casually. Because nowadays people are taking more care of their health. We can only use a little allowed by the country if the disaster of insects are serious. Besides, when we using pesticide, we must add water to make it lighter to avoid the pesiticide residue. Now we will feed some chicken to face the insects. Or catching insects by ourselves. Another change is the frying. Before we use firewood to fry the tea. After some time we use electricity. Now we use dedicated frying machine. Which can make faster. But we must control the tempreture and time whatever way we use.
"
Q
What do you think makes your tea more unique or better than others?
A
"
Our teas are good because our circumstance is nice here. It is always foggy in the tea garden. Which can make the tea growing season longer. As a result, the teas are richer in taste and better in quality. On the other hand, we have long time experience in making teas. So we can keep the quality.
"
Q
What makes the difference between a successful and unsuccessful harvest?
A
"
First the management of the tea garden is very imprtant. For example, is the weeding clean? Is the fertilizer enough? How is the condition of watering? Besides the control of insects disaster and the shape of cutting tea trees are all very important for the growing of teas. Second the weather is very important as what we talked as above. Which has become the most important at present.
"
Q
Do you exchange growing secrets with other local farmers?
A
"
Yes. Because every persons has his own experience and inadequate. If we can share the experience all the tea gardens can make better harvest. Otherwise it is neither good for the tea garden nor for the farmers.
"
Q
Are there any tips you can give on how to best brew your tea?
A
"
Here is my own experience. First of all, the water is very important. The best is minieral water. It can make the tea brewing the best. The tea is pleasant and will get sweetness after drinking. Second, the temperture is better around 85-90 degrees. In this way, it can not only make the best aroma, but also keep the effective material such as chlorophyll etc. Third, how much tea leaves we should put when brewing? Put less tea leaves to those taste is lighter while put more to those taste is stronger. This is flexible. Finally, don't soak tea leaves too long. The longest is not more than half hour. Because some bitter composition will come out after long soaking. Which will cause bad taste.
"
Q
What is your favorite tea to drink and why?
A
"
My favorite tea is our lung jing [dragonwell]. I will taste every lot after production. In this way, I can drink not only the taste of initial teas, but also the result of hard working.
"
Q
If you had any advice to give western tea drinkers, what would it be?
A
"
I suggest the west tea lovers buy some high quality teas with lighter taste. Because high quality teas will contain more buds, which is good for health because they contains more effective ingredients.
"
Q
What does this project & contribution mean to you?
A
"
Money is not all for me. The most infection from the this program is the attitude from yours. The questions are more than we have thoughts. We must learn from you. I am touched by it.
"
Q
What would be the main benefit of receiving this donation?
A
"
The biggest benefit is that it can help us to improve our tools such as bamboo basket which for loading the teas etc.
"
fresh from the garden
To ensure the best quality and value, we import our teas directly from the countries in which they are grown, working closely with the farmers who tender them.

Our Roots Campaign connects our customers with the rich stories and the farmers behind some of our most popular teas.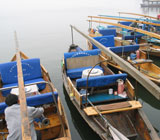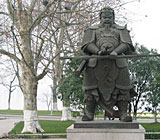 fresh from origin
Lung Ching actually means 'dragon's well', and it refers to a local well that, legend has it, is the lair of a benevolent dragon. Dragonwell tea has been presented as a tribute to many generations of Chinese emperors, and was the tea served to Richard Nixon in his memorable encounter with Mao Tse-tung. It is praised for its 'four uniques': jade color, vegetative aroma, mellow chestnut flavor and singular shape.
This tea contains a
moderate level
of caffeine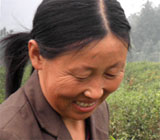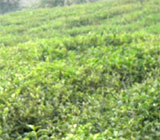 direct trade advantage
We import our teas direct from the artisan farmers whose names and faces you'll find throughout our catalog. This makes our teas fresher than those offered by the companies who use middlemen and brokers, and also less expensive. Here's a comparison of how much more you'd be paying by buying this tea elsewhere:
| | |
| --- | --- |
| Teavana: | 62% more expensive |
| David's Tea: | 5% more expensive |