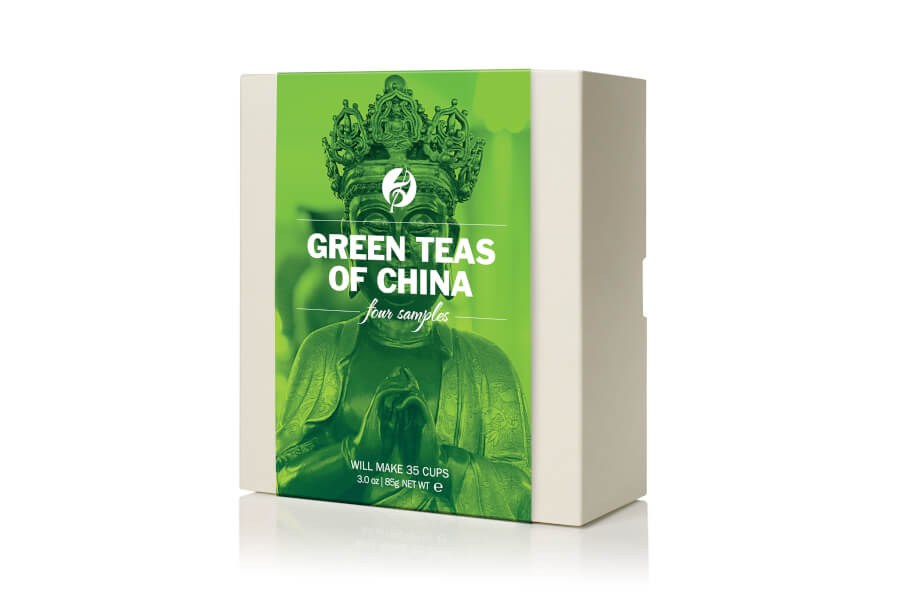 green teas of China
Production of green tea in China is unique, and has taken centuries to perfect. Four very different versions come together in this delicious loose tea sampler. Each sample makes about 8-10 cups of tea. This set includes:



sleeping dragon - Has a soft, fruity sweetness enfolded by a rich, smoky note similar to gunpowder, but more complex and crisp.


gunpowder - These leaves are hand-rolled into tiny pellets, and yield a full-bodied cup with a hint of smokiness.


white monkey - Warm colored liquor with a fresh, almost wildflower sweet scent and slightly dry finish.


dragonwell - Inviting, toasty aroma and sweet rounded flavor. Nutty, buttery texture, pleasantly dry finish.

28 reviews
5 recent reviews
sort: