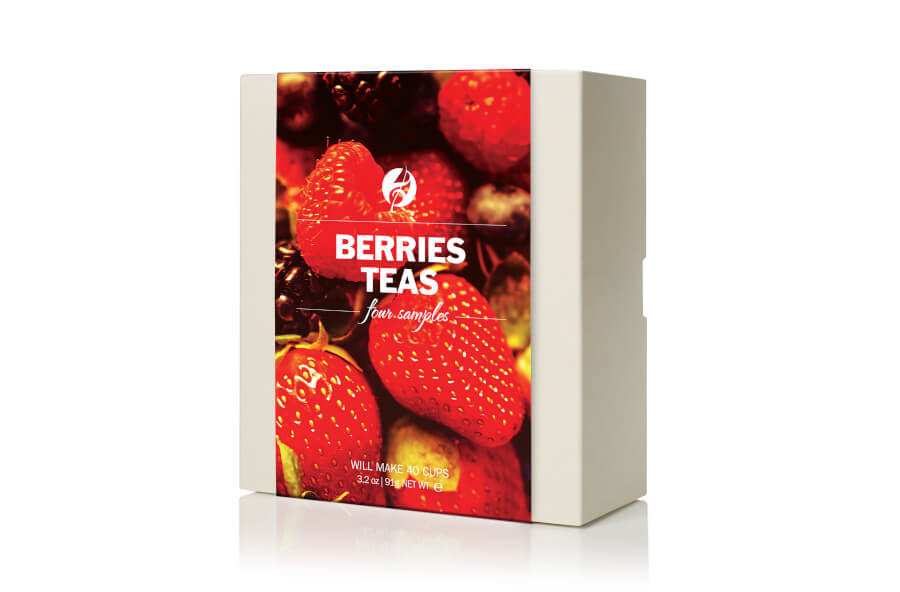 berries teas
Crazy for berries? Tart and sweet, this loose tea sampler can keep summer in your cup year-round. Each sample makes about 10 cups of tea. This set includes:



blackberry - Ceylon black tea infused with sweetly tart berries. Floral-fruity and bakey aroma, like fresh berry scones.


blueberry - Ceylon black tea with fresh blueberry flavor. Highly aromatic, slightly sweet, rounded texture. Perfect hot or iced!


raspberry - Crisp black tea with playful raspberry flavor. Candy-like aroma, jammy flavor, tangy dry finish, not too 'cheeky.'


strawberry - Fresh strawberry flavor and bright Ceylon black tea. Fresh sweet-floral and berry flavor, smooth and sugary texture.

25 reviews
5 recent reviews
sort: