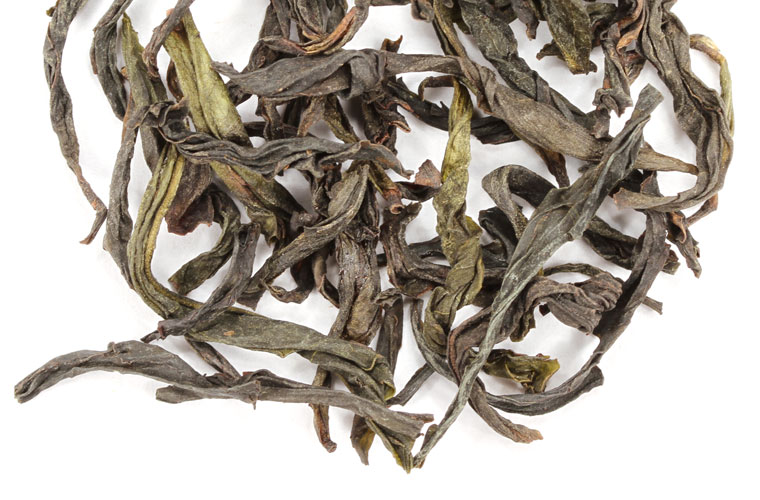 wuyi da hong pao
Da Hong Pao, which means 'Big Red Robe', is a rare oolong tea from the WuYi Mountains in the Fujian province of China. WuYi 'rock' oolongs grow defiantly in the gaps of the mountain boulders, rendering cultivation both arduous and spellbindingly beautiful. These teas are highly prized for their 'yan yun' or 'rock taste', and only the real WuYi teas grown from these rocks - not teas from nearby hills or flatter landscapes - will have that mineral flavour. Premium grade WuYi Da Hong Pao from our Masters Collection offers rich aromas of roasted vegetables, sweet honey and wet river stones. The liquor takes this masterpiece one step further, with the color of warm peach brandy. Delicately spicy, robust and rounded texture, with pit-fruit flavors and subtle ripe peach juiciness. A truly thought-provoking cup.
69 reviews
5 recent reviews
sort: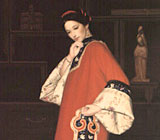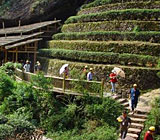 fresh from origin
A truly legendary tea, Da Hong Pao means 'Big Red Robe.' There are many stories about how this tea received its name. One relates to a scholar who, on his way to the Imperial examinations, made tea from a tea bush he passed. He was the only scholar - out of 200 - to pass the exam, and was awarded the Imperial scarlet robes. The humble scholar took his red robes and wrapped them around the tea bush in gratitude. The second most common story relates to the Emperor's ailing mother, who was cured with a drink made from the special 'rock tea' bushes. The Emperor sent beautiful red robes to wrap around the original four bushes which produced this tea.
This tea contains a
moderate level
of caffeine
packaging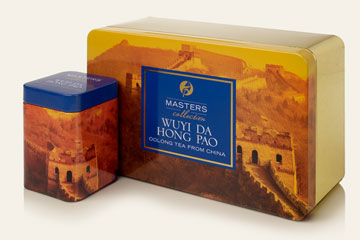 All of our master teas are packaged in beautiful air-tight tins that help your tea stay as fresh as the day it was picked.