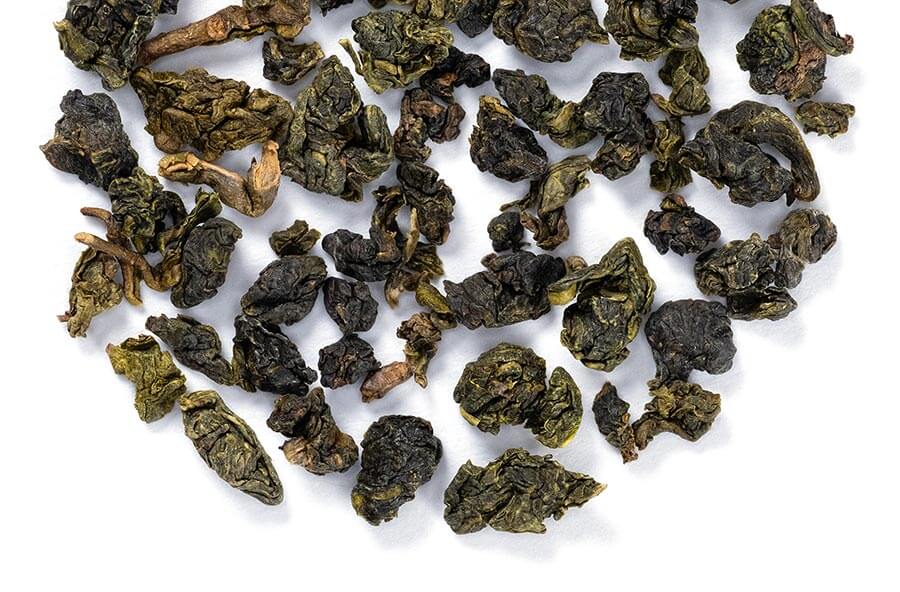 jade oolong
Jade oolong tea from the Tung Ting mountain in Nantou county, Taiwan. A highly prized tea, Jade oolongs are a beautiful deep green in appearance, with large, tightly rolled leaves. Once infused, these lightly oxidized leaves gradually unfurl to release their essential oils. Jade oolongs are known for their fresh green-floral aroma, sweet flavor and clean, delicate mouthfeel.
Steep at 180° for 3-5 minutes.
814 reviews
5 recent reviews
sort: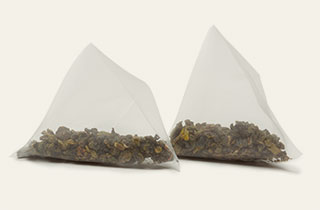 teabags
Our teabags contain the same high-quality tea as our loose-tea offerings. Their pyramid shape gives the leaves plenty of room to unfurl and infuse, placing more flavor in each cup. Enjoy the superior flavor of gourmet tea with the convenience of a disposable bag.
cold-brew iced tea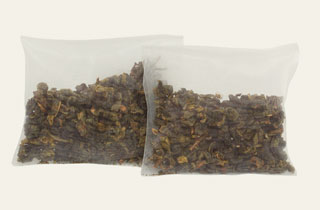 cold-brew tea
To make delicious iced tea, refrigerate overnight in a pitcher of water. Awake to find a tea rich in flavor and aroma. Simple and tasteful!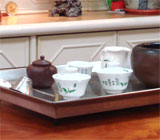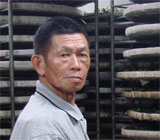 meet the farmer
Xu Zheng Ren - Nantou County, Taiwan
Q
How long have you been growing tea?
Q
What got you started in the Tea industry?
Q
Can you describe a typical day out in the field. How many hours would that be?
A
"
8 to 10 hours. Weeding and fertilizing.
"
Q
What is your favorite part of growing tea? What inspires you to keep going?
A
"
Tea Harvesting and making the good tea and earn a good price.
"
Q
Conversely, what is the hardest part of your job?
Q
How has tea farming changed over the years?
A
"
The use of organic fertilizers.
"
Q
What do you think makes your tea more unique or better than others?
A
"
The use of organic fertilizers and quality control.
"
Q
What makes the difference between a successful and unsuccessful harvest?
A
"
Doing work truly and does not dispute with other people. Really do anything a man can be successful.
"
Q
Do you exchange growing secrets with other local farmers?
Q
Are there any tips you can give on how to best brew your tea?
A
"
When brewing the tea we must noted the quantity of the tea, brewing time ? water temperature and soaking time.
"
Q
What is your favorite tea to drink and why?
A
"
Tung Ting Oolong Tea. It is very fragrant and good taste.
"
Q
If you had any advice to give western tea drinkers, what would it be?
A
"
The fragrance of the Taiwan tea is presented by the fermentation of natural flavor, there is no added fragrance.
"
Q
What does this project & contribution mean to you?
A
"
Instructing the good Taiwan Tea to give more preferences are.
"
fresh from the garden
To ensure the best quality and value, we import our teas directly from the countries in which they are grown, working closely with the farmers who tender them.

Our Roots Campaign connects our customers with the rich stories and the farmers behind some of our most popular teas.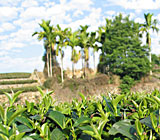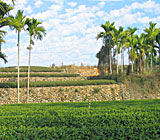 fresh from origin
Formosa, meaning 'beautiful island', is what Dutch traders called Taiwan. The teas grown here, mainly north of Taipei, continue to be called as such. Tea can be harvested up to six times a year here, although the high mountain teas may be only twice a year. Oolong tea had been a very important export for the island until the 1980's, when tea growers turned their focus to native oolong enthusiasts. Today, oolong tea is mainly produced for tea lovers in Taiwan, and the rarest, most prized lots are extremely difficult to find in the U.S. Tea culture is so alive and well in Taiwan, annual competitions are held amongst tea growing districts to reward the most outstanding oolongs each year. Gold medal winning oolongs are some of the most expensive in the world.
This tea contains a
moderate level
of caffeine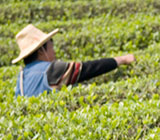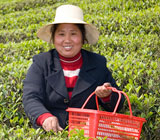 direct trade advantage
We import our teas direct from the artisan farmers whose names and faces you'll find throughout our catalog. This makes our teas fresher than those offered by the companies who use middlemen and brokers, and also less expensive. Here's a comparison of how much more you'd be paying by buying this tea elsewhere:
| | |
| --- | --- |
| Teavana: | 269% more expensive |