formosa oolong
Formosa Oolong is a darker style oolong tea from Taiwan, formerly known as Formosa (which means 'beautiful', given by the Portuguese explorers of the island). Deep raisiny and ripe fruit aroma, autumn 'leafy' notes. Lingering sweet flavor and smooth, refreshingly fruity astringency. This Formosa Oolong is easy to prepare and remains a lovely introduction to Taiwanese tea.
Steep at 212° for 3-5 minutes.
832 reviews
5 recent reviews
sort:
formosa oolong teabags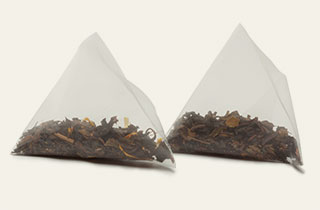 Filled with the same high quality, full-leaf teas offered loose, our tea bags have a distinctive pyramid shape that gives leaves plenty of room to unfurl and fully infuse for the finest cup of tea. Savor the superior flavor of loose tea without sacrificing the convenience of a teabag.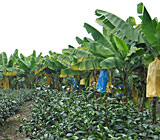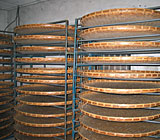 fresh from origin
Formosa, meaning 'beautiful island', is what Dutch traders called Taiwan. The teas grown here, mainly north of Taipei, continue to be called as such. Tea can be harvested up to six times a year here, although the high mountain teas may be only twice a year. Oolong tea had been a very important export for the island until the 1980's, when tea growers turned their focus to native oolong enthusiasts. Today, oolong tea is mainly produced for tea lovers in Taiwan, and the rarest, most prized lots are extremely difficult to find in the U.S. Tea culture is so alive and well in Taiwan, annual competitions are held amongst tea growing districts to reward the most outstanding oolongs each year. Gold medal winning oolongs are some of the most expensive in the world.
This tea contains a
moderate level
of caffeine