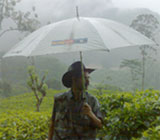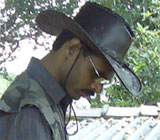 Q
How has tea farming changed over the years?
A
"Globally, there is a vast change in the tea farming over the past years.
* The old seedling tea (OST) was originally introduced and thereafter a couple of years later there had been detrimental affects in production on a long run & a decline in yield was identified.
* As a result of these decline, the OST teas were uprooted and replanted with VP teas in the objective of improving the characteristic potential of yields.
* VP teas produced higher yields than OST teas.
* New techniques & latest processing equipments were introduced.
* Internationally recognized certifications were introduced for high quality, standardized methods, such as ISO/HACCP/FLO/ETP certifications from GAPs to GMPs.
"
Q
What do you think makes your tea more unique or better than others?
A
"Follow basics of tea growing techniques and modern manufacturing process
* With internationally approved standards
* Understanding of corporate social responsibility such as health and safety and chemical handling and creating a safe working environment.
* Producing best quality teas with the implementation of best practices in the operation.
* Recognizing and identifying customer's requirements and satisfaction and maintaining sustainable quality products at all times from GAPs to GMPs.
"
Q
What makes the difference between a successful and unsuccessful harvest?
A
"Successful harvesting means a quality product, quantity improve, waste will minimize. Unsuccessful harvesting means poor quality end product, more wastage, poor yields, financial loses."
Q
Do you exchange growing secrets with other local farmers?
A
"Yes. I exchange tea growing secrets with other local farmers in the objective of obtaining further information to achieve a sustainable product quality."
Q
Are there any tips you can give on how to best brew your tea?
A
"Always use 'fresh' boiling water when brewing our tea. The quantity of tea leaves in to the pot should be increased if you want a stronger brew or reduced for a milder cup. Our small leaf grades will give a coloury cup and the leafy teas will be lighter in cup. It is important that the tea leaves are allowed to brew in the pot for a minimum of 2-3 minutes to get the best cup from our teas."
Q
What is your favorite tea to drink and why?
A
"Kenilworth tea! It is a highly certified typical Ceylon tea, produced free of microbiological and chemical hazards."
Q
If you had any advice to give western tea drinkers, what would it be?
A
"I would like to give the above advice to all western tea drinkers to consume 'Pure Ceylon tea' which is internationally recognized for best quality and the cleanest tea in the world."
Q
What does this project & contribution mean to you?
A
"This is a golden opportunity for me to express my views about the people who are behind the 'Ceylon tea' and it gives recognition of all the hard work."
Q
What would be the main benefit of receiving this donation?
A
"I will treat this as a reward for my hard work and commitment toward this industry."