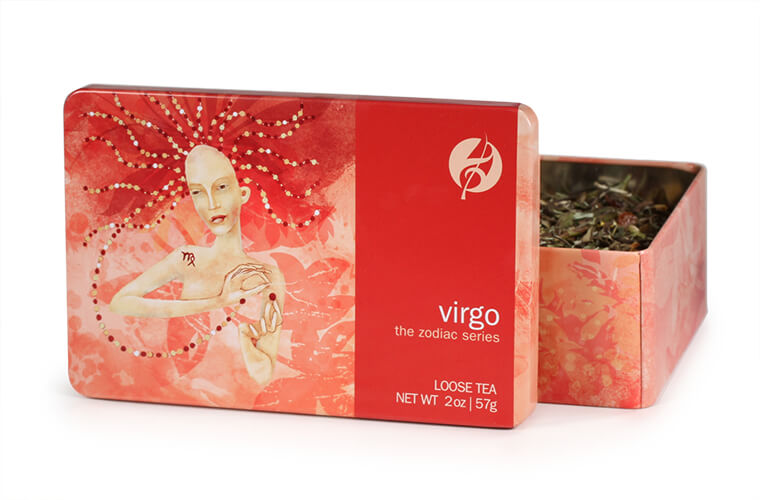 virgo
White tea mixed with lemongrass, honeybush and chamomile will live up to Virgo's meticulous standards. Virgos are exacting about every detail of their daily routine, especially their morning cup of tea. An antioxidant-rich blend of rosehips, apricots and marigold petals sharpens Virgo's mental acuity and calm their nerves.
Created in collaboration with designer & tea lover
Inguna Trepsa
of NYC
41 reviews
5 recent reviews
sort:
sampler set
maximize variety. minimize committment.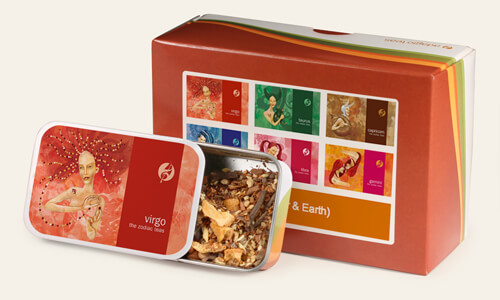 This tea is part of the Zodiac (Air & Earth) sampler set which includes six zodiac teas packaged in spiffy metal tins. Perfect for displaying in your tea cupboard or for refilling as a tea transport vessel while on the go.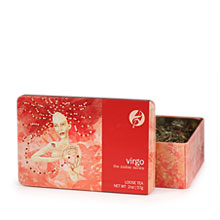 virgo horoscope
Nov 26th
Try not to make a big deal out of the day's random circumstances -- all you can do is operate at peak performance, or as close to it as you can get. Your response is all that really matters.