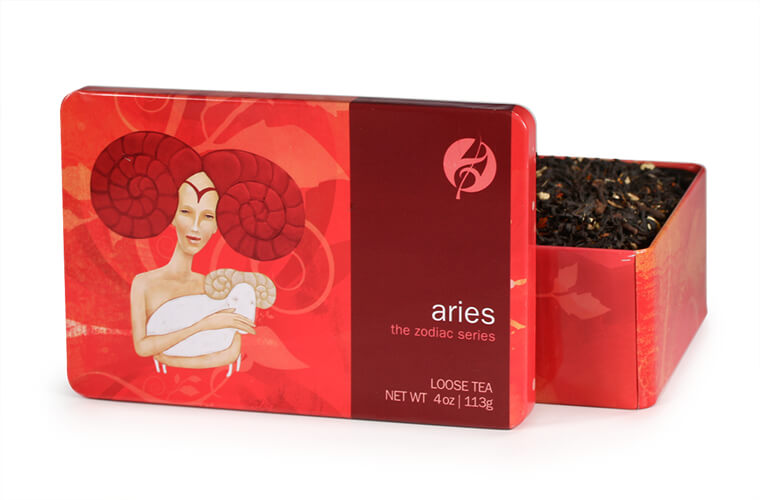 aries
The spicy mixture of black tea and masala spices keeps up with Aries' boundless energy and initiative. Aries are fierce competitors determined to get the most of every experience, including their morning cup of tea. The combination of cinnamon, cardamom, and red peppercorns will help kick-start the day, giving Aries a winning edge.
Created in collaboration with designer & tea lover
Inguna Trepsa
of NYC
48 reviews
5 recent reviews
sort:
sampler set
maximize variety. minimize committment.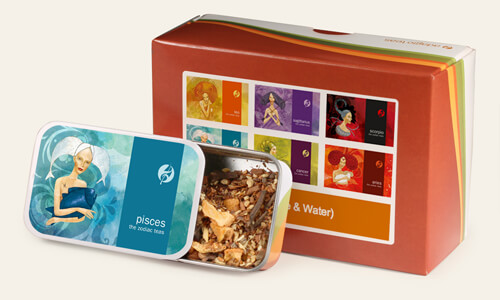 This tea is part of the Zodiac (Fire & Water) sampler set which includes six zodiac teas packaged in spiffy metal tins. Perfect for displaying in your tea cupboard or for refilling as a tea transport vessel while on the go.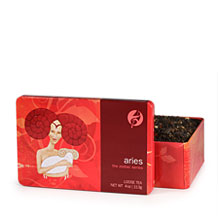 aries horoscope
Nov 26th
You find that your life has become ten times easier, seemingly overnight! It's a great day to try new things and to tackle projects that you used to think might be too much for you on your own.