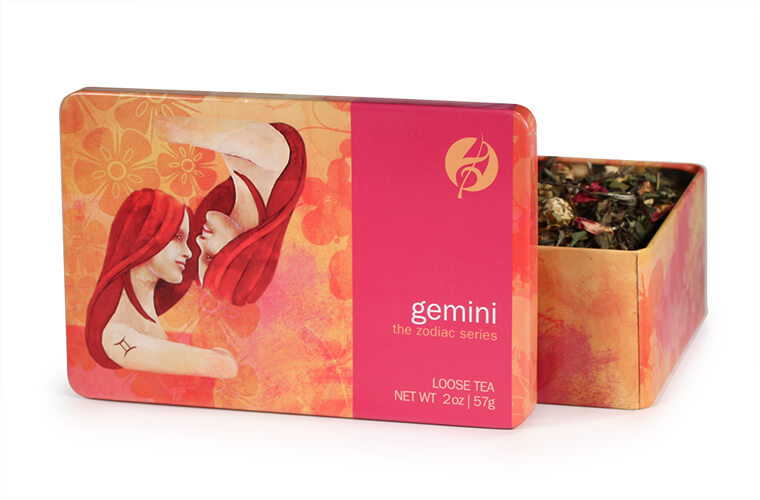 gemini
A light blend of white tea, rose hips and peach flavor stimulates Gemini's effervescent vitality. Geminis are sassy intellectuals who liven up every tea party with their quick-witted conversations. Apricot pieces, apples and marigold petals are a colorful feast for the eyes and senses that will keep Geminis forever young.
Created in collaboration with designer & tea lover
Inguna Trepsa
of NYC
75 reviews
5 recent reviews
sort: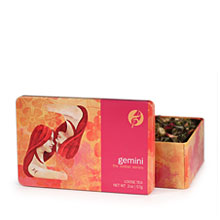 gemini horoscope
Jun 25th
Nobody seems to get you today, so see if you can get them to look the other way while you collect your thoughts. It may take another day before you can communicate on something closer to their level.