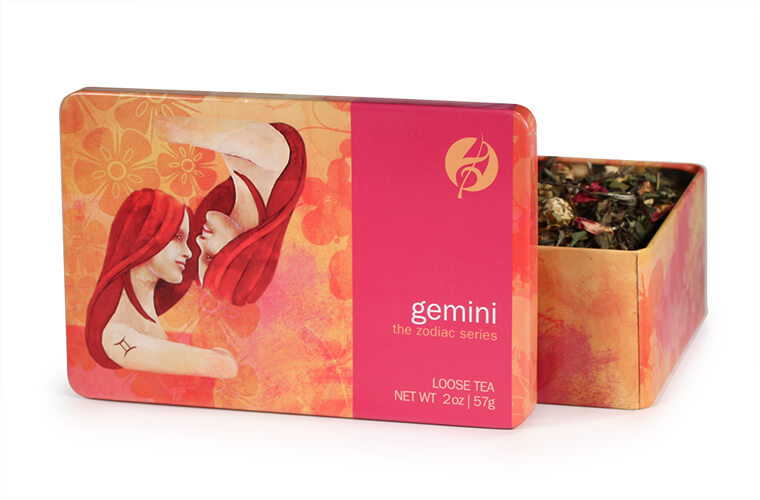 gemini
A light blend of white tea, rose hips and peach flavor stimulates Gemini's effervescent vitality. Geminis are sassy intellectuals who liven up every tea party with their quick-witted conversations. Apricot pieces, apples and marigold petals are a colorful feast for the eyes and senses that will keep Geminis forever young.
Created in collaboration with designer & tea lover
Inguna Trepsa
of NYC
71 reviews
5 recent reviews
sort:
sampler set
maximize variety. minimize committment.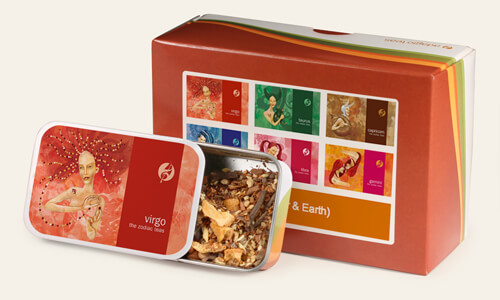 This tea is part of the Zodiac (Air & Earth) sampler set which includes six zodiac teas packaged in spiffy metal tins. Perfect for displaying in your tea cupboard or for refilling as a tea transport vessel while on the go.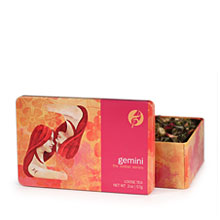 gemini horoscope
Nov 27th
You get a deal on something you really want but weren't sure you could afford. You may need to look pretty hard for it, but it should be worth the time you take -- as long as you act quickly!