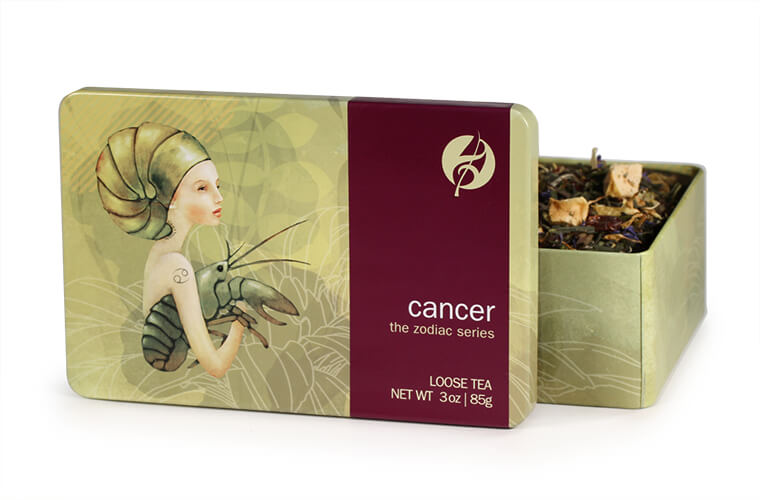 cancer
White and green tea infused with fruit flavors will become a staple in Cancer's well-stocked cupboard. Cancers love to maintain a comfortable home and serve their family after-dinner tea. The soothing blend of rose hips, chamomile and rooibos will calm Cancer's emotional side, while the cornflowers and marigold petals raise their cheerful spirits.
Created in collaboration with designer & tea lover
Inguna Trepsa
of NYC
69 reviews
5 recent reviews
sort:
sampler set
maximize variety. minimize committment.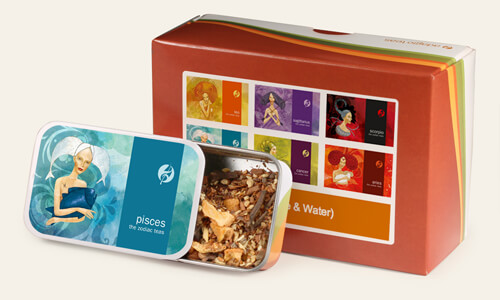 This tea is part of the Zodiac (Fire & Water) sampler set which includes six zodiac teas packaged in spiffy metal tins. Perfect for displaying in your tea cupboard or for refilling as a tea transport vessel while on the go.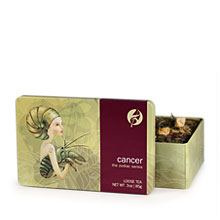 cancer horoscope
Nov 29th
You've got the energy of two people today and should be able to make great use of it! See if you can track down a friend or two who may need support and then take care of personal business.