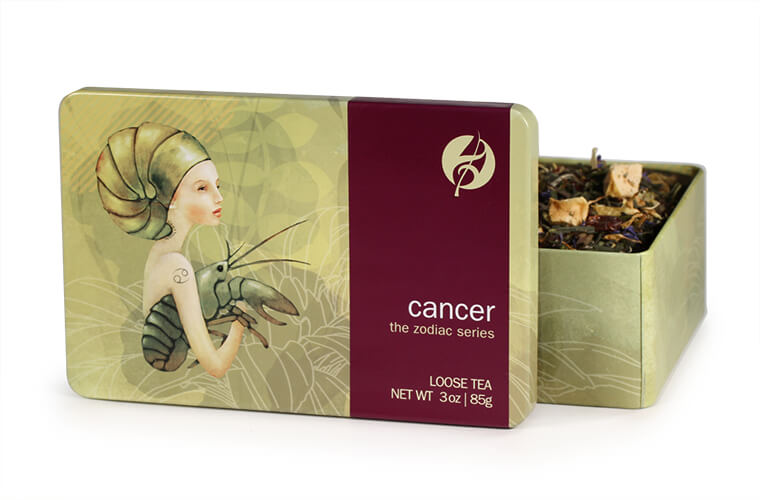 cancer
White and green tea infused with fruit flavors will become a staple in Cancer's well-stocked cupboard. Cancers love to maintain a comfortable home and serve their family after-dinner tea. The soothing blend of rose hips, chamomile and rooibos will calm Cancer's emotional side, while the cornflowers and marigold petals raise their cheerful spirits.
Created in collaboration with designer & tea lover
Inguna Trepsa
of NYC
70 reviews
5 recent reviews
sort:
sampler set
maximize variety. minimize committment.
cancer horoscope
Jun 21st - Jul 22nd
Aug 29th
You've got to deal with money issues today, even if you'd rather do anything else -- like dental surgery, say? The good news is that your mindset is perfectly in tune with finances and long-term planning.