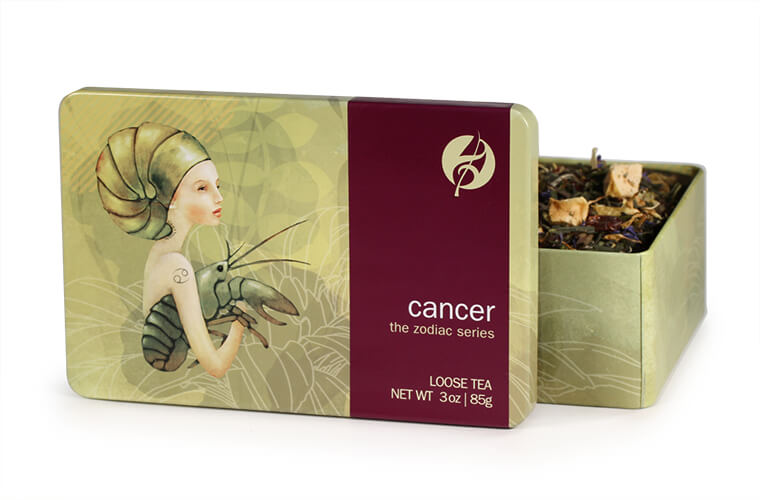 cancer
White and green tea infused with fruit flavors will become a staple in Cancer's well-stocked cupboard. Cancers love to maintain a comfortable home and serve their family after-dinner tea. The soothing blend of rose hips, chamomile and rooibos will calm Cancer's emotional side, while the cornflowers and marigold petals raise their cheerful spirits.
Created in collaboration with designer & tea lover
Inguna Trepsa
of NYC
70 reviews
5 recent reviews
sort: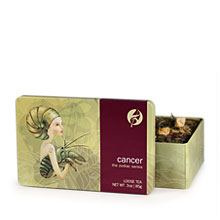 cancer horoscope
Feb 10th
Your social energy is amazingly strong now and while that might not make you seek out new friends, it should bring you closer with those you've already got. You may learn something new about one in particular.