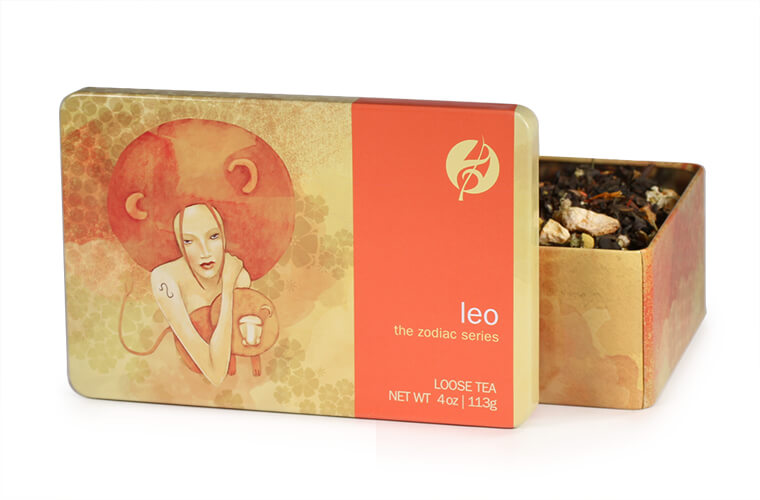 leo
Oolong tea mixed with rooibos and orange peels boosts Leo's self-confidence and sunny disposition. Leos are at the center of every tea party, entertaining the crowd with their creative charms. Chamomile and vanilla smooth this zesty blend, while the red safflower is an eye-popping touch of color that Leos can show off to their friends.
Created in collaboration with designer & tea lover
Inguna Trepsa
of NYC
78 reviews
5 recent reviews
sort:
sampler set
maximize variety. minimize committment.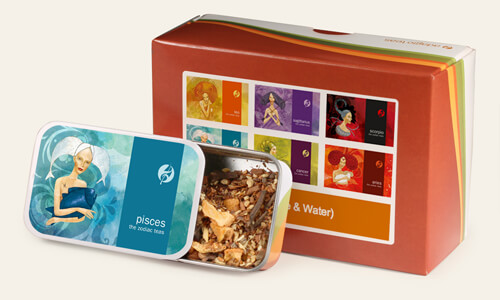 This tea is part of the Zodiac (Fire & Water) sampler set which includes six zodiac teas packaged in spiffy metal tins. Perfect for displaying in your tea cupboard or for refilling as a tea transport vessel while on the go.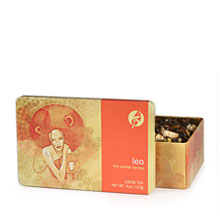 leo horoscope
Nov 29th
See if you can find a good way to laugh off the slings and arrows that might come your way today -- nobody means anything personally and you shouldn't take them that way. Things turn around tomorrow.