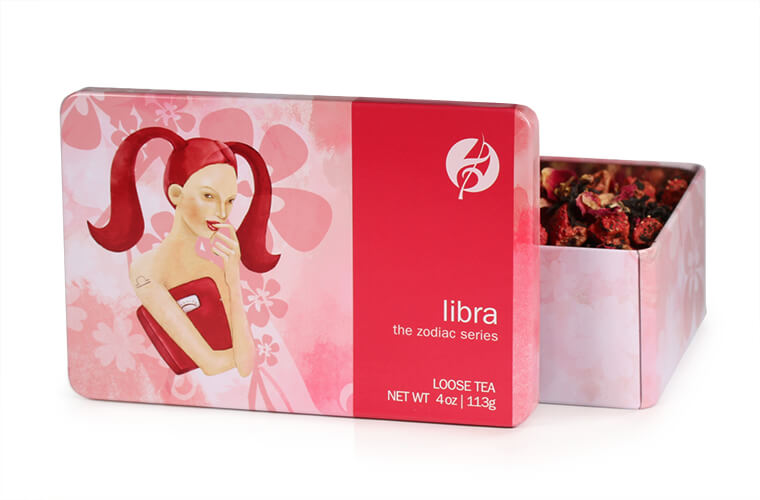 libra
A balanced blend of black tea and sweet strawberries, chocolate and creme will appeal to Libra's sense of harmonious beauty. Libras have mastered the art of diplomacy, and enjoy bringing people together over a cup of tea. Rose petals and cocoa nibs are stylish details in a blend that will complete Libra's sophisticated tea collection.
Created in collaboration with designer & tea lover
Inguna Trepsa
of NYC
43 reviews
5 recent reviews
sort:
sampler set
maximize variety. minimize committment.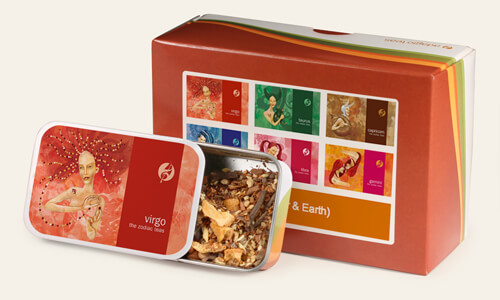 This tea is part of the Zodiac (Air & Earth) sampler set which includes six zodiac teas packaged in spiffy metal tins. Perfect for displaying in your tea cupboard or for refilling as a tea transport vessel while on the go.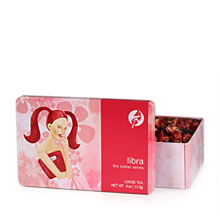 libra horoscope
Oct 9th
You're on the edge of feeling overwhelmed, but it's not so bad that you can't deal with it if you push back a little. Make sure your friends and family know you're busy and try saying no a few times.