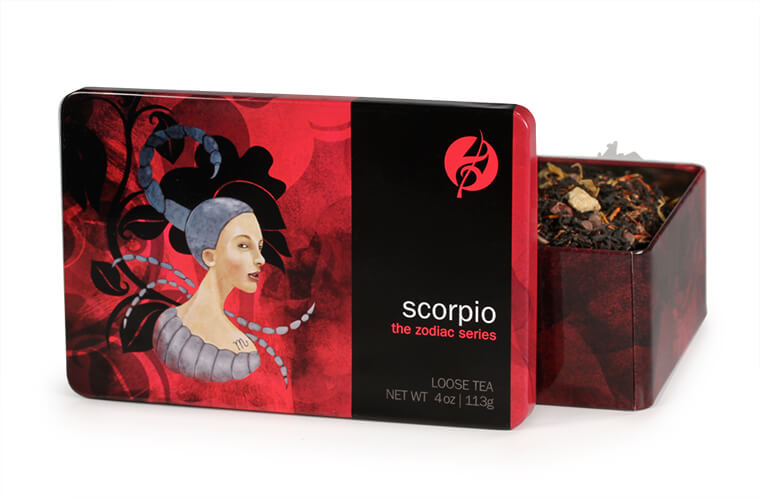 scorpio
An intense blend of black tea, rooibos and vanilla will sustain Scorpio's investigations and secret affairs. Scorpios will not rest until they have penetrated into the heart of every matter, and they need a strong drink to fuel their determination. Chocolate chips and mango pieces add a rich flavor that Scorpios can savor in private.
Created in collaboration with designer & tea lover
Inguna Trepsa
of NYC
95 reviews
5 recent reviews
sort:
sampler set
maximize variety. minimize committment.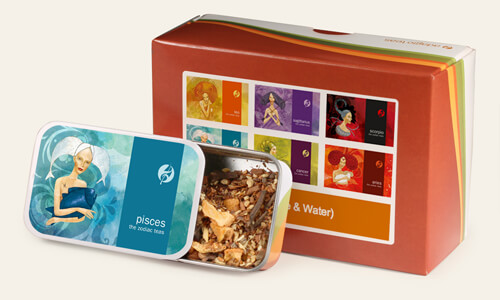 This tea is part of the Zodiac (Fire & Water) sampler set which includes six zodiac teas packaged in spiffy metal tins. Perfect for displaying in your tea cupboard or for refilling as a tea transport vessel while on the go.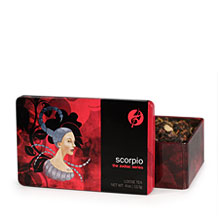 scorpio horoscope
Nov 29th
See if you can try something new today -- even a new restaurant for dinner. The smallest change you make could have profound effects on the rest of your life. Don't predict -- just experiment!