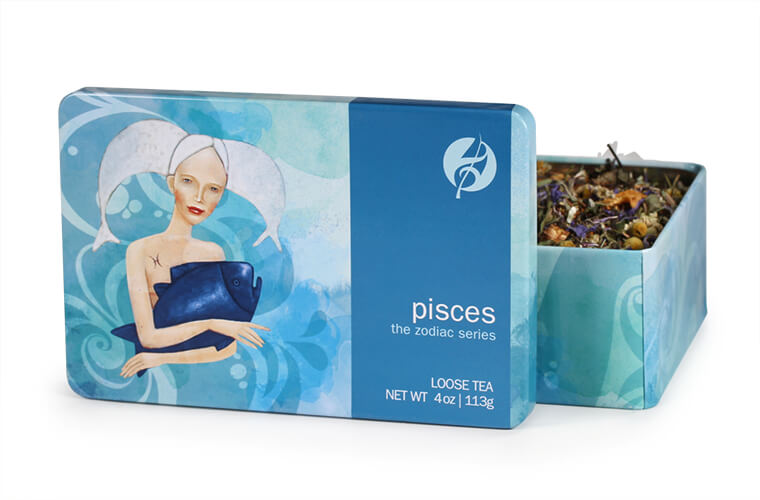 pisces
Rooibos, white tea and black tea mixed with orange and grapefruit flavors will ease Pisces into their fantastical daydreams. Pisces love to get in touch with their creative and intuitive sides by curling up with a hot cup of tea. Chamomile, lemongrass and cornflowers are calming additions that help Pisces overcome their shyness and sensitivity.
Created in collaboration with designer & tea lover
Inguna Trepsa
of NYC
63 reviews
5 recent reviews
sort:
sampler set
maximize variety. minimize committment.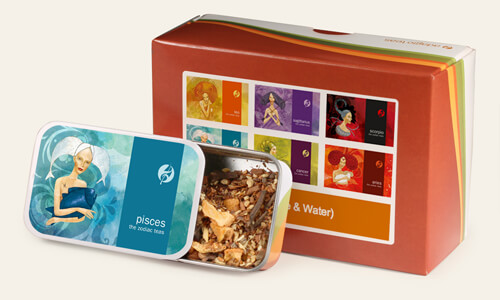 This tea is part of the Zodiac (Fire & Water) sampler set which includes six zodiac teas packaged in spiffy metal tins. Perfect for displaying in your tea cupboard or for refilling as a tea transport vessel while on the go.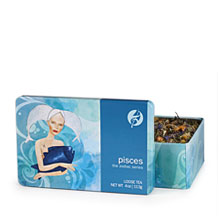 pisces horoscope
Nov 29th
No matter how crazy they may seem, your dreams and ambitions are closer than ever to becoming reality. You just need to keep moving in the same direction -- others will join in later.