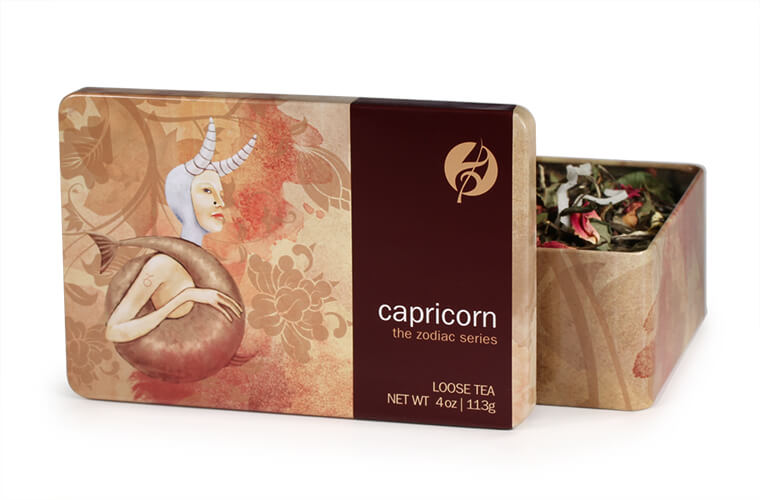 capricorn
Black and white tea mixed with coconut is the practical choice for giving Capricorn a serious dose of focus and flavor. Capricorns work hard and need a smooth yet strong tea to get them through long nights at work. Vanilla and rose petals are a classic combination of flavors that Capricorns can depend on.
Created in collaboration with designer & tea lover
Inguna Trepsa
of NYC
62 reviews
5 recent reviews
sort:
sampler set
maximize variety. minimize committment.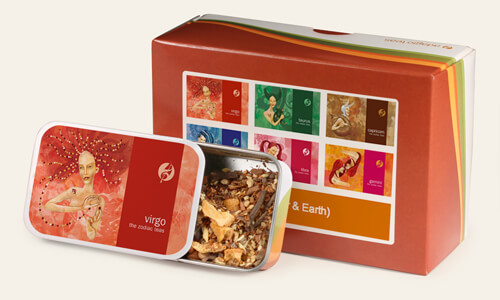 This tea is part of the Zodiac (Air & Earth) sampler set which includes six zodiac teas packaged in spiffy metal tins. Perfect for displaying in your tea cupboard or for refilling as a tea transport vessel while on the go.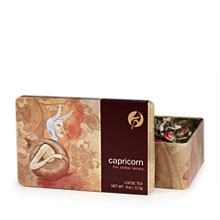 capricorn horoscope
Dec 1st
Work and business-related matters may be somewhat more difficult today, thanks to the wave of self-centeredness that is flowing over the world. Try to focus on your own personal projects.