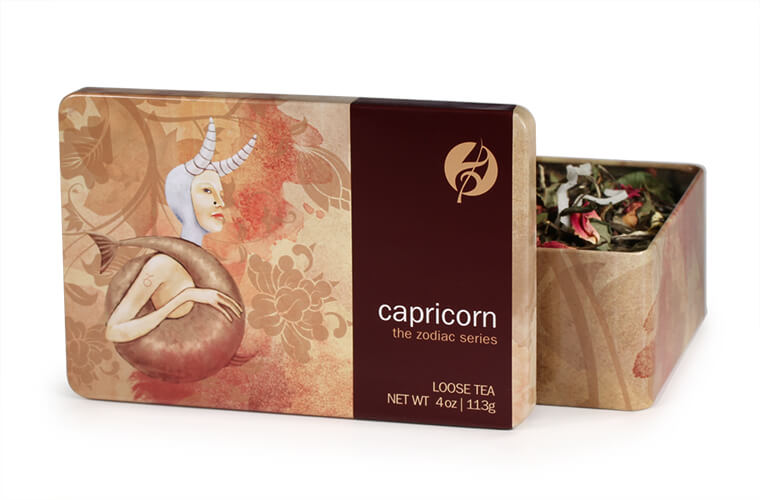 capricorn
Black and white tea mixed with coconut is the practical choice for giving Capricorn a serious dose of focus and flavor. Capricorns work hard and need a smooth yet strong tea to get them through long nights at work. Vanilla and rose petals are a classic combination of flavors that Capricorns can depend on.
Created in collaboration with designer & tea lover
Inguna Trepsa
of NYC
59 reviews
5 recent reviews
sort:
sampler set
maximize variety. minimize committment.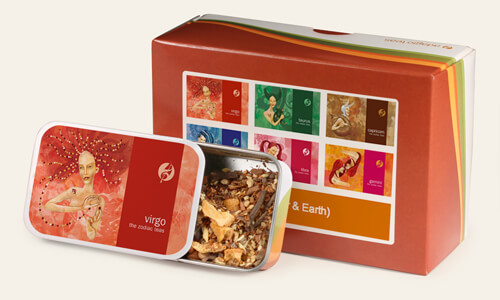 This tea is part of the Zodiac (Air & Earth) sampler set which includes six zodiac teas packaged in spiffy metal tins. Perfect for displaying in your tea cupboard or for refilling as a tea transport vessel while on the go.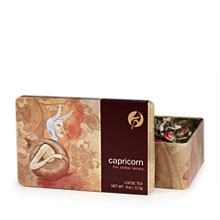 capricorn horoscope
Oct 8th
Your mind is as sharp as can be and your ability to manage people, resources and time is especially potent. You should spend some time making plans for the short-term and then set them in motion.