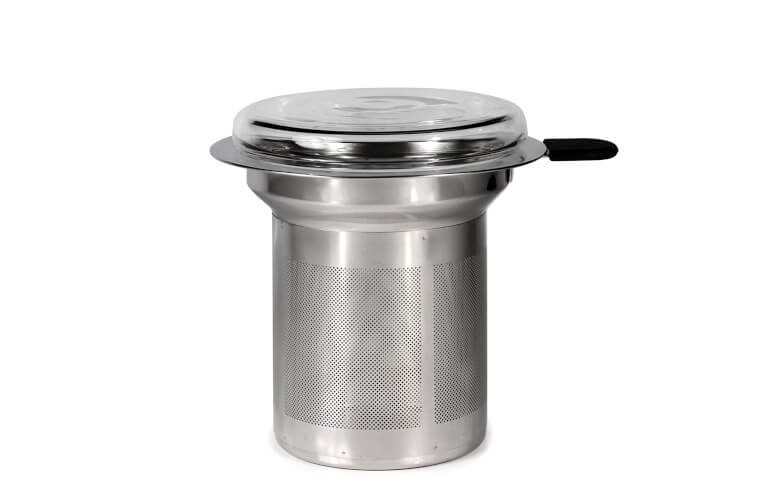 We apologize.
This item is temporarily out of stock.
Estimated arrival date is the
middle of 2015
. We'll gladly drop you a note once the fresh batch is here.
get notified >>
tea infuser
An ideal 'have tea anywhere' set that combines a stainless steel infuser and a glass lid. In addition to being convenient, it is also loads of fun: Watch the leaves dance as they infuse a perfect cup of tea. When done, remove the infuser (the cover doubles as a coaster) and have a perfect cup of tea wherever, and whenever, the mood strikes. Perfect for home or office use. Dishwasher safe. Made in China. 2.25" (6cm) diameter.
244 reviews
5 recent reviews
sort: