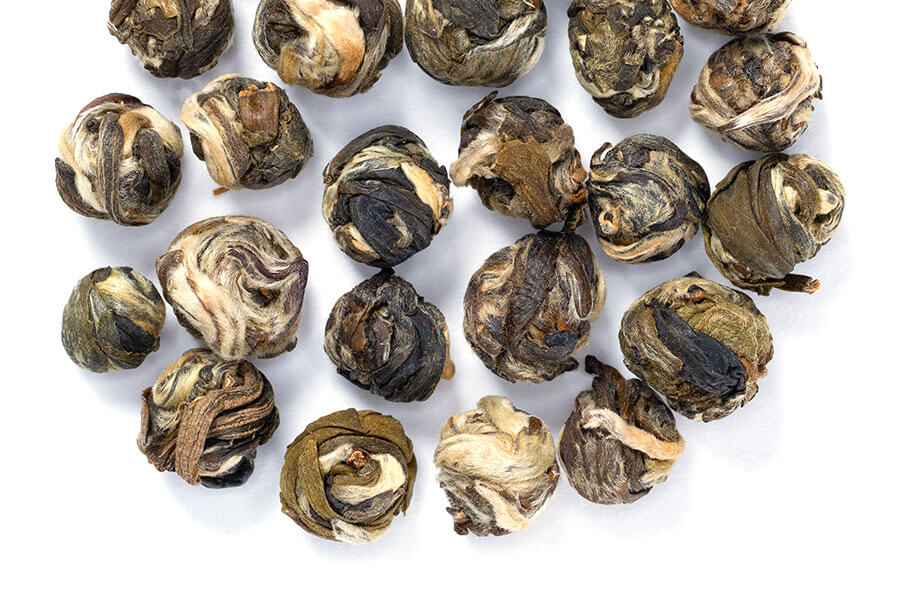 fujian jasmine pearl
A rare, hand-rolled green tea from the Fujian province of China, infused with the delicate scent of night-blooming jasmine. An incredibly fresh aroma drew us to these exceptional pearls. Each pearl is made up of just one bud and leaf set. Refined, clear and delicate floral fragrance, pleasantly soft texture and delicately dry finish. While the pearls themselves are not the largest or most evenly rolled we have seen, we could not pass up the complex elegance of this tea and its quietly hypnotic jasmine fragrance. A treat for the jasmine lover and connoisseur alike.
227 reviews
5 recent reviews
sort: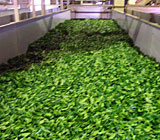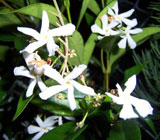 fresh from origin
Jasmine tea production is a two-step process. The tea is harvested and finished in the spring, then carefully stored until the summer, when the jasmine starts to bloom at night. Each evening, the tea is carefully layered with fresh blooms, which will open and give their scent to the tea. In the morning, the flowers are removed and the process is repeated again that evening. This happens several nights in a row, until the tea master has the aroma balance just right. At the end, the tea is refired to dry off any flower moisture imparted to the leaf. This is why some jasmines can have a toasty finish.
This tea contains a
moderate level
of caffeine
packaging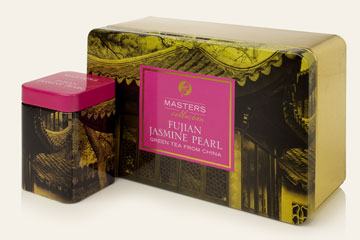 All of our master teas are packaged in beautiful air-tight tins that help your tea stay as fresh as the day it was picked.