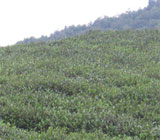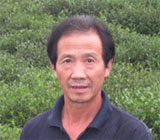 Q
What is your favorite part of growing tea?
A
"I like picking in early fresh spring morning. I do enjoy the beautiful mountain at that time."
Q
Conversely, what is the hardest part of your job?
A
"The hardest part is the production evening in spring after picking. We need to work faster to make all the tea leaves. Otherwise they will be changed and oxidized. We need to work tenderly and carefully for the delicate tea leaves. Besides it is in the evening it is hard for our eyes under the shinning light."
Q
What do you think makes your tea unique or better than others?
A
"The white monkey can only be produced in our Tailao mountain area. Because the field is fertile, the water is pure, the weather is wet. Furthermore, our experience is also very important."
Q
Are there any tips you can give on how to best brew your tea?
A
"First water is very important. I suggest to use mineral water first of all and spring water in the second. Do not use running water from the tube. Second, I suggest to use glass cup to brew this tea. You can see how beautiful it is inside the cup. Finally, try to drink when it is cold. It is still pleasant in mouth."