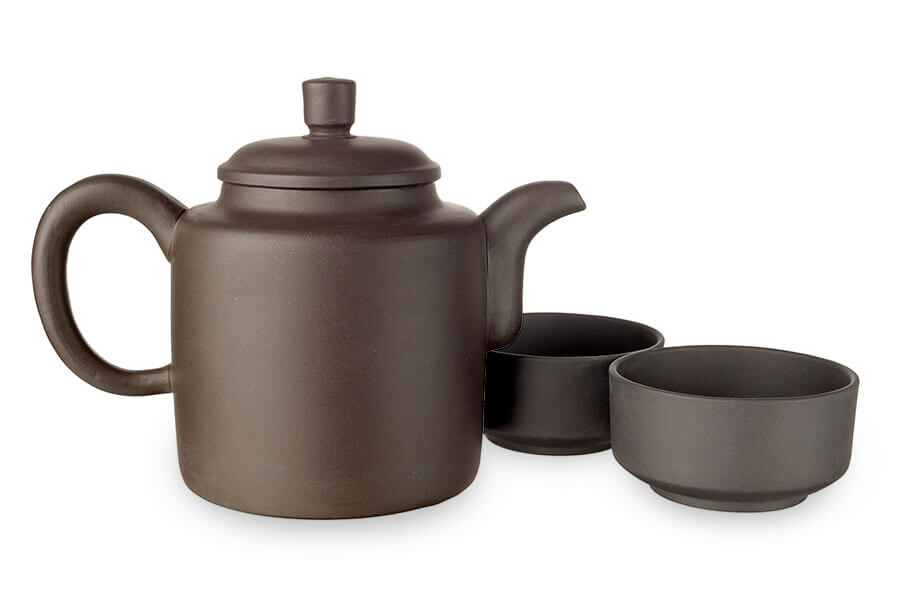 Zibo teapot
A handmade work of Chinese art, with a tradition going back thousands of years. This pot is made from rare "zi sha" clay ("purple sand"), which is found only in the city of Yixing, in Jiangsu province. These often elaborate and whimsical pots are traditionally used for gongfu steeping, where tea is served in small cups over the course of many very short infusions. Ideal teas for this are oolongs and pu'erhs, although some black teas will be quite lovely, as well. The unglazed tea pot will become "seasoned", absorbing the rich tea oils over repeated use. So no matter which tea you choose, it's recommended to dedicate a Yixing pot to a particular type of tea for best flavor.

Teapot made in China, exclusively for Adagio, using the prized Qing Shui Ni clay. 10 oz (0.3L). 3.25" Diameter.
25 reviews
5 recent reviews
sort:
fresh from origin
The city of Zibo in Shandong province was once the powerful State of Qi, during the Spring and Autumn Period in ancient China. Shandong has played a major role in Chinese history, from the very beginning of Chinese civilization: its home of sacred Mount Tai, and the birthplace of Confucius. Zibo is significant for sports fans, too. According to FIFA, cuju - believed to be the original form of football, dating back to the Han dynasty - was invented in Zibo.
questions and answers
Ask the community
can you use loose leaf tea in the Zibo pots. do you buy a filter,for the Zibo pots.