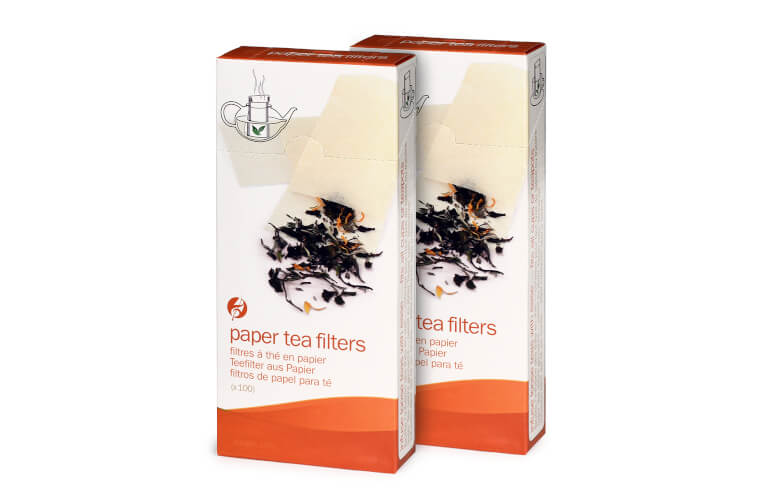 paper tea filters
Enjoy loose tea anywhere with these tea accessories... convenient and easy-to-use disposable empty tea bags. An elongated back makes filling-up easy, and requires no filter holder, making the tea ball obsolete. Simply fold over the edge of your cup or teapot. Made in Germany of taste-neutral wood and hemp fibers. The filters are 7 inches tall, 3 inches wide. Each box contains 100 filters.

2706 reviews
5 recent reviews
sort:
questions and answers
Ask the community
Do these paper filters treated with epichlorohydrin? Are there any plastics in this filter?
How do they 'tie off'?
when will you offer two or three sizes of paper tea filters?
Why did the price go up???
I am looking for a smaller size that we can offer in our 'to go' cups of tea at our coffee shop. Do you have a smaller size?
Would it be possible for you to offer smaller bags with a drawstring?