sampler set contains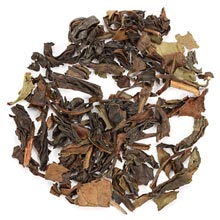 formosa oolong (#8) - A darker oolong tea from Taiwan, formerly known as Formosa (which means 'Beautiful', given by the Portuguese explorers of the island). Deep raisiny and ripe fruit aroma, autumn 'leafy' note. Lingering flavor and smooth, refreshingly fruity astringency. A lovely introduction to Taiwanese tea.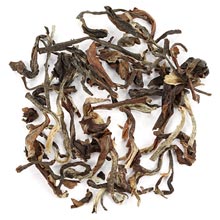 formosa bai hao (#40) - A beautiful oolong from the northern part of Taiwan. This tea, also known as Fancy Formosa Silver Tip, Oriental Beauty and Five Color Tea, is one of the most prized oolongs in the world. It's more heavily oxidized - about 70%. This yields a luxurious floral and peach-pit fragrance that hangs heavy on the palate hours later. Incredibly sweet and lush with a delicate warm spicy undertone. Striking and thought-provoking cup of tea.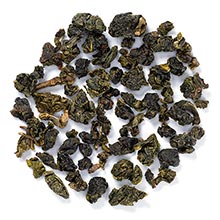 jade oolong - Jade oolong tea from Nantou county, Taiwan. A highly prized tea, similar in style to Tung Ting, Jade oolongs are a beautiful deep green in appearance, with large, tightly rolled leaves. Once infused, these lightly oxidized leaves gradually unfurl to release their essential oils. Jade oolongs are known for their fresh green-floral aroma, sweet flavor and clean, delicate mouthfeel.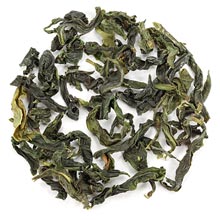 pouchong - A very green oolong tea from Taiwan. Pouchong is the most lightly oxidized of all oolong teas - just 8-10%. This creates a beautiful balance of green tea freshness and heavenly floral notes found in darker oolongs. In Taiwan, pouchong tea is all about the aroma. In the cup, you'll find a buttery sweet and uplifting floral aroma that lingers on the palate long after your last sip. Soft, succulent texture and clean, refreshing finish.