sampler set contains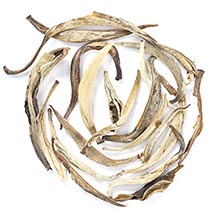 jasmine silver needle - Young and elegant tea leaf buds with a whisper of jasmine aura. All the appeal and softly sweet nuances of a classic Silver Needle tea, enhanced with the aroma of night-blooming jasmine flowers. Airy flavor, delicate mouthfeel and pleasantly dry finish. The quiet nature of this tea ensures it will make a gentle companion for your special moments.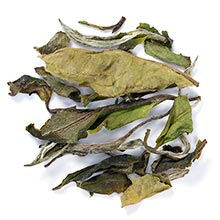 white symphony - An exquisite version of the White Peony variety, this is a delicate tea made from unopened leaf buds and the newest two leaves to open on the tea bush. For White Symphony, many more buds are included than is typical for classic White Peony. The liquor is very light, similar to Silver Needles. But the flavor is much more complex: faintly floral, warm and sugary like honeydew or white nectarine. Soft mouthfeel and clean, uplifting finish. If you've been enjoying White Peony, we invite you to savor this more refined version.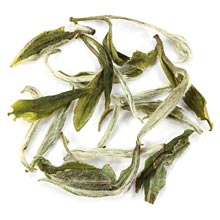 snowbud - White tea from the Fujian province of China. An airy, light tea, which yields a cup worthy of its name: very delicate body, with a clean, barely sweet aroma and effervescent texture. Snowbud is composed of only the newest leaves and buds, all gathered and dried in the early days of spring. Of all the teas we offer, our Snowbud is the lightest one. If you enjoy the subtle, gentle taste of white tea, we hope you'll give this one a try.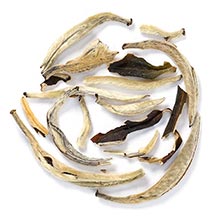 silver needle - White tea from China. Silver Needle is among the most revered of Chinese teas, produced in the Fuding and Zhenhe districts of its Fujian province. Gathered only for a few days in early spring, a dedication to perfection is evident in the pale, ivory colored liquor. The lingering fragrance is delicately honeysuckle floral, with a warmed sugar sweetness. Refreshing texture that is soft and airy on the palate. This is a special grade ('Bai Hao') version of this exquisite tea.