sampler set contains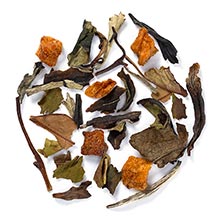 white pear - Premium white tea from Fujian region of China infused with the taste of ripe pears. Warm and sugary aroma, like a freshly baked pear, with a pear skin crisp finish. Wonderfully smooth and rounded, perfect hot or iced.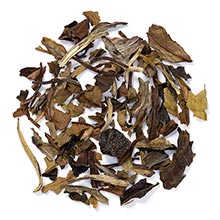 white blueberry - This tea blends together the taste of juicy blueberries with premium white tea from Fujian province, China. Very fragrant, like freshly harvested 'highbush' blueberries (the aromatic variety). Soft, rounded mouthfeel with a clean, refreshing finish. A customer favorite, this tea is delectable both hot and cold.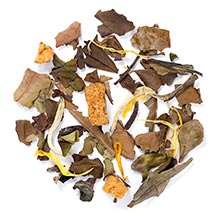 white peach - This Southern gem of a fruit is combined with delicate, naturally sweet white tea from the Fujian province of China. Flowery peach-nectar aroma, juicy and very ripe flavor, slightly dry finish (just like peach fuzz!). Enjoy it hot or iced and don't blame us if you become hooked!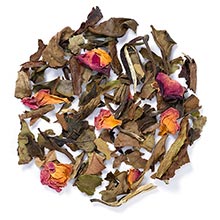 white tropics - Get swept away to paradise with this wonderful blend of naturally sweet white tea from China and the flavor of coconuts and pineapple. Rounded mouthfeel, delightfully simple sweet finish. Soothing from start to finish. Even on a dreary, cold day you can be transported to a sunny beach by enjoying this unique blend hot or iced. Don't forget your sunblock!