sampler set contains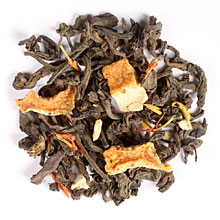 pu erh spice - Pleasantly perky spices add warmth and sweetness to the mellow mineral notes of Pu Erh. Sweet cinnamon and anise with tingly ginger liven up the palate while soothing the soul. A great companion for a chilly day.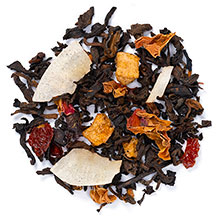 pu erh tahiti - Decadent coconut, the fruity mystique of papaya and the soft earthiness of pu erh come together for an exotic experience not unlike a walk on the black sand beaches of its namesake. Tropical fruit notes and hints of mineral evoke thoughts of Pacific breezes and rainforest hikes.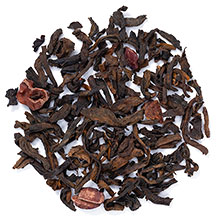 pu erh hazelberry - The earthy smoothness of Pu Erh creates a warm foundation for the rich flavor of hazelnut while playful, tangy-sweet strawberries peek through the nutty opulence. A hint of cream adds a soft, dreamy note to the blend.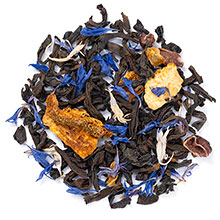 pu erh chorange - Rich chocolate and sweet orange bring a confectionary note to the gentle earthiness of pu erh. Lively citrus lifts the blend while the warm chocolate and easygoing pu erh are grounding and smooth. Reminiscent of a favorite treat.