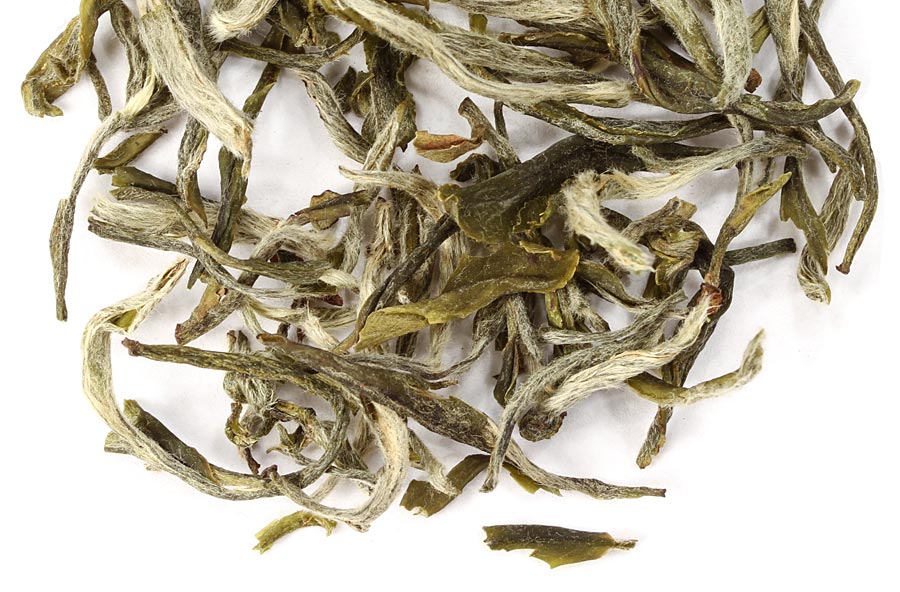 green pekoe
Green tea from the Fujian province of China. In professional tea terms, 'Pekoe' is actually just a grade of tea, referring to the size of the leaf. Many tea drinkers have seen this term on packages of everyday black teas (most famously, 'Orange Pekoe'). Our Green Pekoe is a lovely everyday green tea: delicate pale yellow liquor, soft texture and pleasant aroma like freshly roasted artichokes or okra. Slightly toasty and very balanced, mellow astringency.
Steep at 180° for 2 minutes.
382 reviews
5 recent reviews
sort: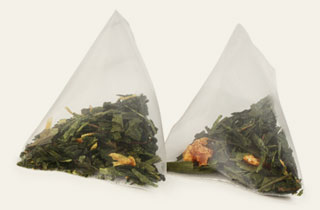 teabags
Our teabags contain the same high-quality tea as our loose-tea offerings. Their pyramid shape gives the leaves plenty of room to unfurl and infuse, placing more flavor in each cup. Enjoy the superior flavor of gourmet tea with the convenience of a disposable bag.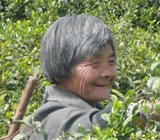 meet the farmer
Zhao Xiao Tian - Guzhang county, Hunan
Q
How long have you been growing tea and what got you started?
A
"
I have worked in tea area for more than 40 year. I was born in a tea family. Everyone is working for tea in our village. So I work for tea when I grow up.
"
Q
Can you describe a typical day out in the field?
A
"
My main job is picking tea leaves. I get up at 6 every morning. I will go out after a simple breakfast. I will spend the whole morning for picking. I loved the green fresh tea leaves. I can still climb the mountain with one breath just like when I was young. I normally go back home for lunch at about 12am. After lunch I will send my tea leaves to the village factory for making. My son is working there. Then I will go back home early in the afternoon and prepare for dinner.
"
Q
What is your favorite part of growing tea?
A
"
I love the moment when I get money for the tea leaves I picked. When I carry a basket full with tea leaves on my back to the village factory in the afternoon, they will weigh my leaves and pay me. This is the happy moment. After getting the money, I will think what our family should eat in the evening.
"
Q
Conversely, what is the hardest part of your job?
A
"
I hate bad weather which will hurt our tea leaves. I always get nothing if I go out picking during bad weather. Then I will get nothing for dinner. If it keeps raining, we will lose the best picking time and can not make good teas.
"
Q
What do you think makes your tea unique or better than others?
A
"
Green pekoe can only be picked and made in Spring. The condition in our area is suitable for planting this green tea. Besides, our village factory must make the tea leaves in the same day of picking. We never use yesterday's leaves to make this tea. As a result, our green pekoe has a pleasant smell with beautiful green soup.
"
Q
Are there any tips you can give on how to best brew your tea?
A
"
First, water temperture is around 90 degrees centigrade. If too boiled the tea will be destroyed. Second, use good water to brew the teas, such as mineral water or spring water.
"
fresh from the garden
To ensure the best quality and value, we import our teas directly from the countries in which they are grown, working closely with the farmers who tender them.

Our Roots Campaign connects our customers with the rich stories and the farmers behind some of our most popular teas.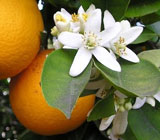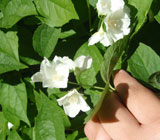 fresh from origin
There are generally three popular explanations given for the meaning of 'Orange' in Orange Pekoe, none of them definitive. Possibly the most popular explanation is that it refers to the Dutch noble House of Orange-Nassau, the Dutch having had a central role in bringing tea to Europe. A second explanation is that it refers to a supposed Chinese practice of using orange blossoms to flavor tea. (In reality it's more customary to use jasmine blossoms). Finally, a third explanation is that it refers to the color of the leaves when they are harvested, which is incorrect.
This tea contains a
moderate level
of caffeine