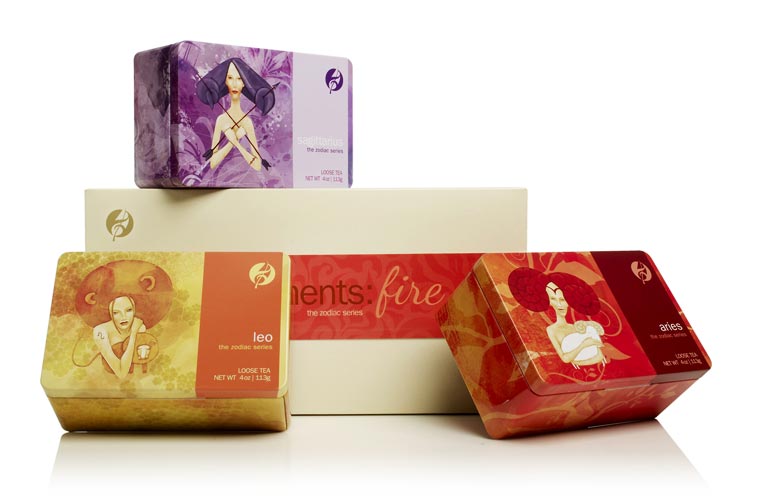 zodiac - fire
Fire is bright, hot, all-consuming and never subtle. The most forceful of zodiac's four elements, fire colors people born under the sign of Aries, Leo and Sagittarius. They're purposeful, driven and sometimes insatiable. Our fire collection aims to satisfy this powerful thirst with bold flavors and fiery aroma, as well as light a little fire within us all.
19 reviews
5 recent reviews
sort:
zodiac fire series revealed
learn more about the teas included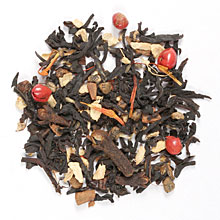 aries
The spicy mixture of black tea and masala spices keeps up with Aries' boundless energy and initiative. Aries are fierce competitors determined to get the most of every experience, including their morning cup of tea. The combination of cinnamon, cardamom, and red peppercorns will help kick-start the day, giving Aries a winning edge.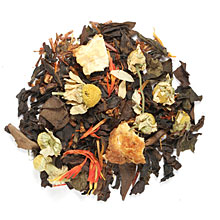 leo
Oolong tea mixed with rooibos and orange peels boosts Leo's self-confidence and sunny disposition. Leos are at the center of every tea party, entertaining the crowd with their creative charms. Chamomile and vanilla smooth this zesty blend, while the red safflower is an eye-popping touch of color that Leos can show off to their friends.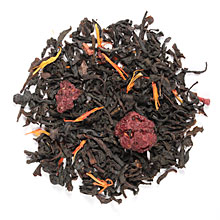 sagittarius
Black tea infused with earl grey, vanilla and crème flavors supplies Sagittarius with the stamina they need for their next adventure. Sagittarians are always on the go, looking for the next best tea to try. Raspberry pieces and red safflowers are creative and colorful touches that satisfy Sagittarius' curiosity and dispel boredom.