sampler set contains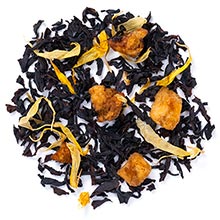 passionfruit - Our Passionfruit Black tea artfully combines the pleasantly sweet tropical flavor of a fresh passionfruit with the bright, lively taste of Ceylon black tea. Rich and heavy fruit-floral aroma. Sweet and very fruity flavor, lifted by the natural citrusy quality of Ceylon tea. Balanced astringency and slightly dry finish. All qualities that make this an excellent iced tea, too. So, if you're passionate about great flavored teas, look no further.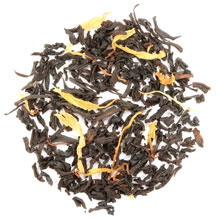 guanabana - Looking for something truly unexpected and exotic? Guanabana may be flavor you're looking for. Not familiar with the flavor? Think of the candied flavor of strawberries and pineapple with a citrusy-tartness, mixed with bright, naturally citrusy Ceylon black tea. Quite a discovery!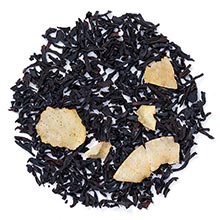 coconut - Few things can pull off sweet and savory quite like coconut. Few teas can play with other flavors quite as seamlessly as classic Ceylon black tea. In one cup, you'll get the dense, creamy texture of fresh coconut with the balanced brightness and tang of Ceylon. Perfectly sweet and rich, warm, toasty nutty aroma, soft finish. Such a well-blended flavor, it's like they never existed without each other.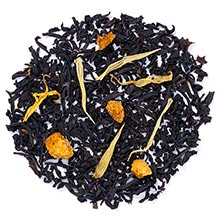 mango - An ancient Hindu legend recounts the story of the mango tree growing from the ashes of the sun princess, who had been incinerated by an evil sorceress. When the mango ripened and fell to the ground, the beautiful princess emerged again. Our bestselling Mango Black tea combines the natural citrusy quality of premium Ceylon black tea with the flavor of perfectly ripened mangoes. Juicy texture, creamy-dry finish with great floral aromatics and candy sweetness. Sun princess sold separately.