sampler set contains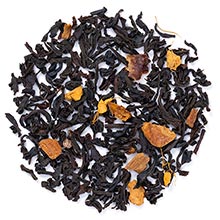 oriental spice - In Indian culture, 'Masala' means 'a blend of spices', and 'chai' simply means 'tea.' So, the celebrated Masala Chai is literally 'spiced tea.' If you're new to spiced tea, our warm and approachable Oriental Spice is a great place to start. Tangy and bright Ceylon black tea is blended with cinnamon, cardamom, ginger and orange rinds. Fresh and herby-sweet aromas, spicy flavor balanced with citrusy tea, pleasantly dry finish.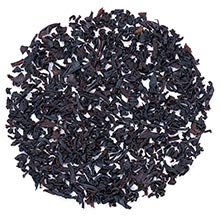 almond - The tangy, bright and perfectly balanced flavors of Ceylon black tea is a great canvas for many flavor expressions. The very best Ceylons blend easily with flavors and other teas, giving them excellent depth and complexity. Take our Almond Black, for example. Touch of raw almond aroma, plush mouthfeel reminiscent of creamy marzipan, with nutty sweetness upfront and a balanced, clean astringency. A beautiful, well-blended flavor. Come see how lovely a simply dressed up cup of 'plain black tea' can be!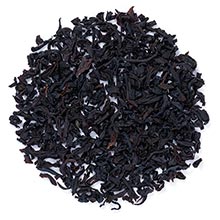 hazelnut - This flavor combines the full, bright taste of Ceylon black tea with the cozy creaminess of hazelnuts. Very nutty and aromatic, slightly roasty with a rounded, sweet flavor. Toasty dryness. A mellow, very well-blended cup of tea. Great with just a touch of brown sugar.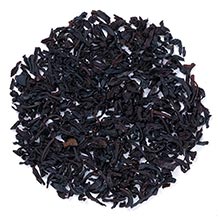 vanilla - According to the International Ice Cream Association, Vanilla is by far the most popular flavor, getting a full 23% of all ice cream consumption. Inspired by this love, Adagio has created Vanilla Black Tea, combining the rich, warm dark sugar aroma of vanilla with bright Ceylon black tea from Sri Lanka. Soothing, sweet and very 'beany' vanilla fragrance (like warm sugar cookies made with fresh vanilla beans). Very well-blended and pleasant astringency in the finish.