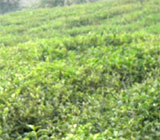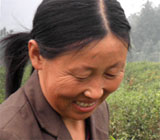 Q
What is your favorite part of growing tea?
A
"The happiest part is when I taste the keemun black tea after hard making. I can also let my parents to have the chance to drink a little bit. I am happy when seeing the smile from their faces."
Q
Conversely, what is the hardest part of your job?
A
"To me plucking is the hardest part. As I have to climb many mountains and leave the home the whole day. I could not take care of my kids and my parents. I feel sorry. But I have to work."
Q
What do you think makes your tea unique or better than others?
A
"Keemun black tea can only be made in our hometown. It has a unique flower smell and pleasant taste. Besides we have fertile soil and hard-working people."
Q
Are there any tips you can give on how to best brew your tea?
A
"Water is very important. And use nice tea set."