* qualifies for free shipping
keemun encore
A wonderful China black tea of the Hao Ya A grade, from Anhui province. Keemun, perhaps the most famous of Chinese black tea varieties, is prized for its rich flavor, fiery amber color liquor and toasty, sumptuous aroma. Smoky, slightly malty and smooth, aromatic finish. This year's version boasts lovely small leaves with the glint of golden tips. Fresh cocoa and baked bread aroma.
Steep at 212° for 3-5 minutes.
153 reviews
5 recent reviews
sort: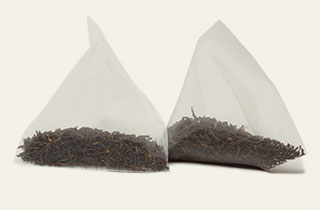 teabags
Our teabags contain the same high-quality tea as our loose-tea offerings. Their pyramid shape gives the leaves plenty of room to unfurl and infuse, placing more flavor in each cup. Enjoy the superior flavor of gourmet tea with the convenience of a disposable bag.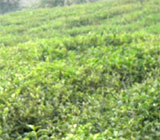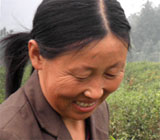 meet the farmer
Wang Ai Guo - Huangshan, Anhui
Q
How long have you been growing tea and what got you started?
A
"
I have worked in tea for 24 years. When I was 18 my family was very poor. We could not have the chance to buy tea to drink. My parents like teas. So I decided to work in tea.
"
Q
Can you describe a typical day out in the field?
A
"
As I am poor I have to work hard to earn more money. So I work very hard from 6am in the morning till 6pm in the evening. Sometimes I like to work overnight so as to get more money. My main work is picking tea leaves in the mountain. It takes long time to finish plucking, as there are many mountains.
"
Q
What is your favorite part of growing tea?
A
"
The happiest part is when I taste the keemun black tea after hard making. I can also let my parents to have the chance to drink a little bit. I am happy when seeing the smile from their faces.
"
Q
Conversely, what is the hardest part of your job?
A
"
To me plucking is the hardest part. As I have to climb many mountains and leave the home the whole day. I could not take care of my kids and my parents. I feel sorry. But I have to work.
"
Q
What do you think makes your tea unique or better than others?
A
"
Keemun black tea can only be made in our hometown. It has a unique flower smell and pleasant taste. Besides we have fertile soil and hard-working people.
"
Q
Are there any tips you can give on how to best brew your tea?
A
"
Water is very important. And use nice tea set.
"
fresh from the garden
To ensure the best quality and value, we import our teas directly from the countries in which they are grown, working closely with the farmers who tender them.

Our Roots Campaign connects our customers with the rich stories and the farmers behind some of our most popular teas.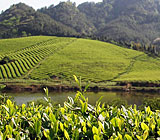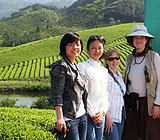 fresh from origin
Qimen is a county inside China's Anhui province, and Keemun tea is a variant of the name 'Qimen.' Until about a century ago, this region produced only green tea, which was unremarkable at best. However, once the local farmers switched to the manufacture of black tea, the results were a much better fit. Keemun teas come in a wide range of quality, some quite pedestrian, some simply sublime. The finer grades of this tea are known as Keemun Mao Feng and Keemun Hao Ya. Both are produced in very small quantities, making them pricey, but often well worth it.
This tea contains a
high level
of caffeine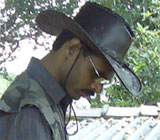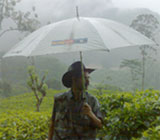 direct trade advantage
We import our teas direct from the artisan farmers whose names and faces you'll find throughout our catalog. This makes our teas fresher than those offered by the companies who use middlemen and brokers, and also less expensive. Here's a comparison of how much more you'd be paying by buying this tea elsewhere:
| | |
| --- | --- |
| Teavana: | 53% more expensive |