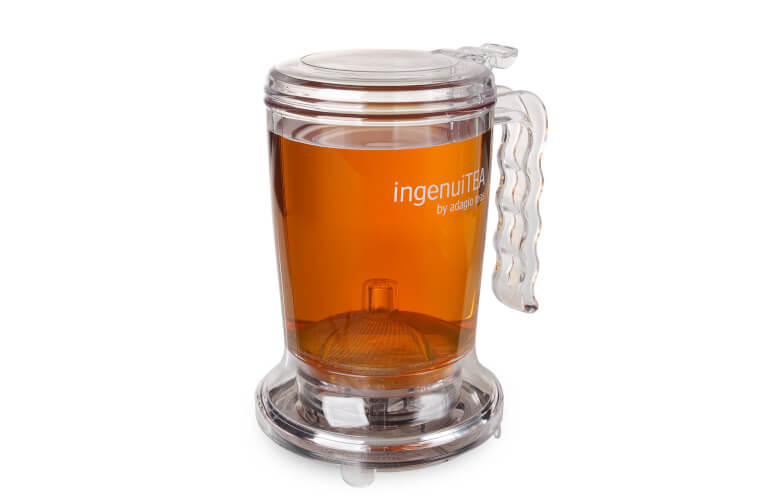 ingenuiTEA
The most convenient teapot you will find anywhere - we guarantee it. When tea is ready, simply place it atop your cup. This will cause a valve at the bottom to release: crystal-clear tea flows down, while the mesh filter retains all the leaves with one of the best infusers on the market. Super easy to clean and dishwasher safe. You will wonder how you got along without one. 16oz. Made in Taiwan with Tritan, a plastic specially-formulated to be safe in hot-temperature applications and is 100% BPA-free. 3.5" Diameter.
2347 reviews
5 recent reviews
sort:
questions and answers
Ask the community
Should 'per cup' loose tea measurements be doubled when making a full 16 oz Ingenuitea pot of tea?
Can only Adagio cups be used? Is there a certain diameter a cup must be?
Does the Ingenuitea require descaling like coffee appliances? If so what's the best method to use to not affect the taste of the tea?
can you get a replacement lid anywhere? Think mine went into the garbage with the tea leaves
Iced Tea question - Wouldn't the tea become cloudy if added to ice while hot?
I brewed some chai in mine and now the silicone (I think?) valve bits smell of cinnamon and ginger, which can bleed into other teas I try to brew. Normal cleaning (warm, soapy water) isn't really helping. Help?