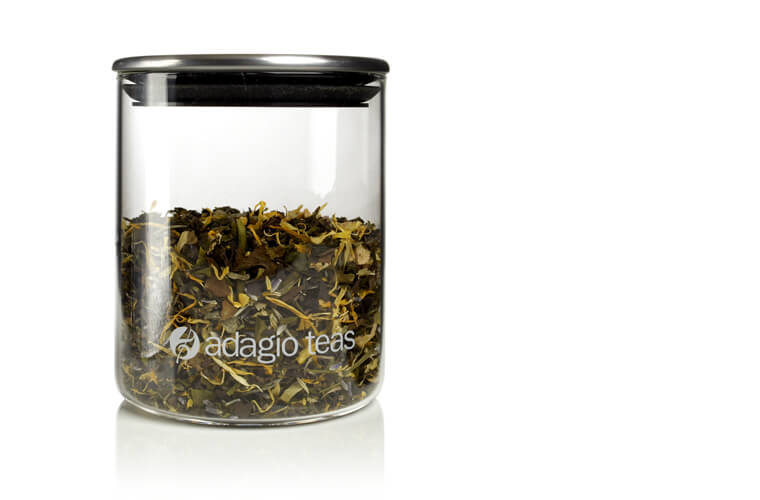 glass jar 24oz
Why keep your tea hidden away? The visual appeal of tea is made more apparent when you can view the beautiful and unique appearances of the leaves. Show off your Adagio Teas bulk tea assortment with these brilliantly designed glass jars. Borosilicate glass will block UV rays from harming your tea. An airtight stainless steel lid will keep tea fresh.
Diameter is 3.75" and height 4.75"


Please note that this jar has a volume of 24 oz, but holds approx 8 oz of tea.
460 reviews
5 recent reviews
sort:
questions and answers
Ask the community
Lid on glass jar is very loose. Has anyone else had this problem?
How much tea does the 12oz hold?
Could someone please provide measurements on the jars?
Can anybody tell me more about the lid? Is it glass on top or metal? (or rubber?) Can you write on it with a sharpie?