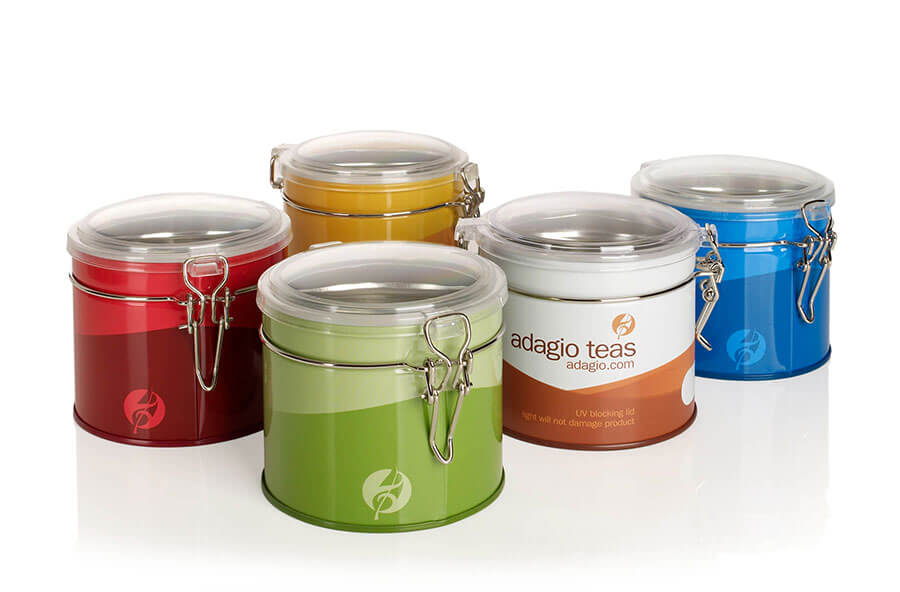 tins - 4oz
Store tea conveniently and securely in our iconic metal tins. An easy-to-fasten latch provides an air-tight seal and ensures months of product freshness, while the UV-blocking clear lid offers an easy means of seeing the beautiful leaves stored within. Packaged in sets of three tins. Each tin holds approximately 4oz of most teas (but only 2oz of the voluminous white variety) and is 3.5" in diameter and 3.25 in height.
2001 reviews
5 recent reviews
sort:
questions and answers
Ask the community
Have you ever thought of making label's for the tons, both the small and large could use the same label.....
What has Adagio Tea done about the complaints of the tabs on the tops cracking from stress of closing. I've had this happen to at least ten (maybe more) which means the containers are no longer air tight.