sampler set contains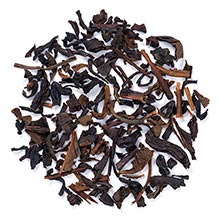 vanilla oolong - Fresh sugar cookies, anyone? Wait, let's not get ahead of ourselves. So, we start with much-celebrated, naturally sweet oolong from Taiwan. The more oxidized types, such as this one, are layered with warm, bakey and often fruity notes like peaches or plums. The warm dark sugar quality of vanilla bean adds a perfect flavor and texture element to this already complex tea. So, cookies? Well, that's just one of several soft, sugary goodies that came to mind when tasting this cup. Brown sugar and honey notes, great depth of flavor, smooth mouthfeel, lingering fragrance - sounds like dessert to us!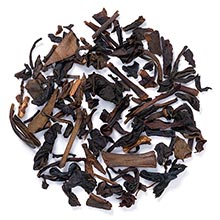 almond oolong - Combining savory almond with the bright, fruity-floral taste of Taiwan oolong tea, our Almond Oolong is a great on its own, as well as the perfect dessert complement. Smooth, clean and unroasted almond nutty aroma. Full, rounded body and sweet marzipan flavor. The only question now is, is it ok to have two desserts in one evening?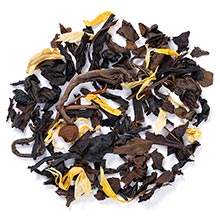 grapefruit oolong - A wake up call to the senses! Our Grapefruit Oolong is invigorating both in scent as well as taste. This blend of premium Taiwan oolong tea and grapefruit is fantastic choice for an afternoon respite, or anytime you need a citrus-infused pick-me-up. Zesty and warming, full boded and slightly dry finish. Refreshingly aromatic.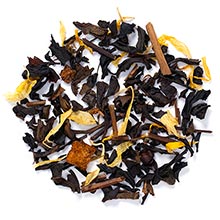 peach oolong - The darker, more oxidized oolongs of Taiwan are known for having very lush, playful flavors. Deeply floral, honey and juicy, it's not uncommon to have a lovely cup that's almost like a succulent slice of peach. Why not let the tea play with some actual peaches? Our Peach Oolong is truly an inspired treat. Fragrant and sweet like a perfectly ripe fruit, with a smooth astringency and lingering floral aroma. So very harmonious, indeed. Please, be a peach - try this oolong!