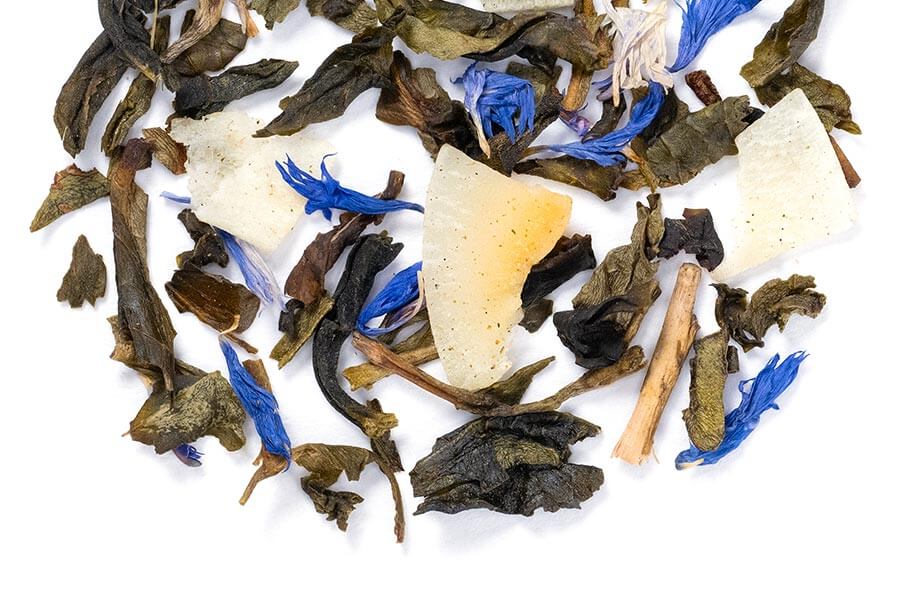 coconut pouchong
Pouchong tea is a very lightly oxidized, green oolong from Taiwan. It's highly valued for its rich, naturally sweet fragrance of honey, flowers, and quite often, coconut. We thought the flavor of fresh coconut, then, would be the perfect complement to this delicate cup. The result is soothing and mellow and perfectly harmonious. The sweet flavor and soft texture of our Coconut Pouchong is an easy way to take your island vacation anytime.
Steep at 195° for 3-5 minutes.
499 reviews
5 recent reviews
sort:
coconut pouchong teabags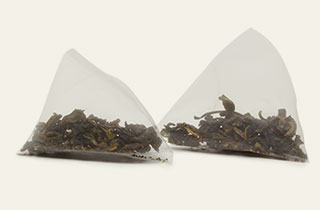 Filled with the same high quality, full-leaf teas offered loose, our tea bags have a distinctive pyramid shape that gives leaves plenty of room to unfurl and fully infuse for the finest cup of tea. Savor the superior flavor of loose tea without sacrificing the convenience of a teabag.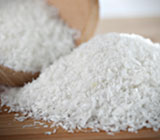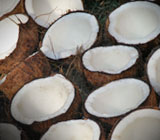 ingredients & lore
blended with

pouchong tea, dried coconut and natural coconut flavor

The origin of coconut remains a mystery. However, many historian believe that the earliest coconuts grew in Malaysia and Indonesia. Its earliest written record appears in Sanskrit, revealing that the people of India were exposed to this fruit. Coconut images may also be found in pre-Columbian pottery unearthed in Peru. Marco Polo made a note of his encounter with the fruit when visiting India. He called it 'Pharoah's nut.' Other travelers were equally impressed. Coconuts feature prominently in the journals of Magellan and Francis Drake.
This tea contains a
moderate level
of caffeine