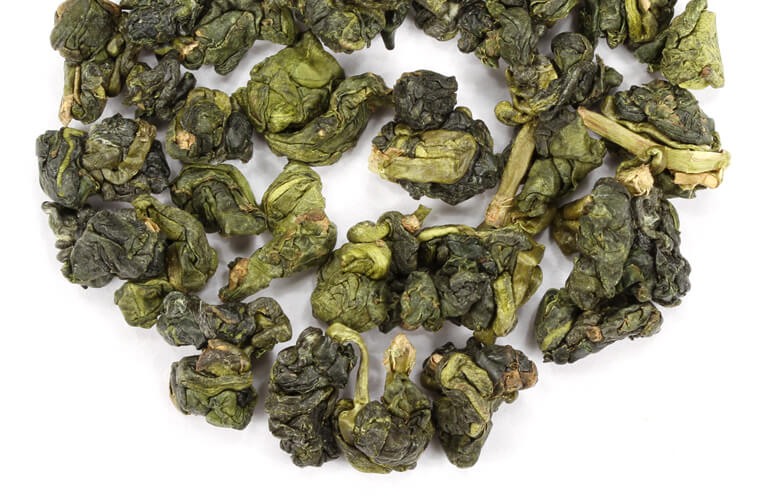 formosa ali shan
Formosa Ali Shan is a beautiful green high mountain oolong tea from Taiwan. High altitude slows the growth of the tea plant, allowing more time for the leaves to develop great complexity and flavor. Formosa Ali Shan from our Masters Collection compares with the best Dong Dings. Deeply perfumy, buttery and intoxicating floral aroma, the mark of an excellent green oolong. Honeysuckle and lilacs. The golden-green liquor of this Ali Shan yields a layered, delicately creamy cup, with notes of warmed sugar. A just barely dry finish, more of an airy evaporating sensation. Prolong the dream with multiple, short infusions of this very fine Ali Shan oolong.
102 reviews
5 recent reviews
sort: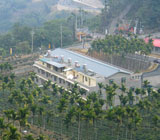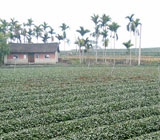 fresh from origin
Formosa, meaning 'beautiful island', is what Dutch traders called Taiwan. The teas grown here, mainly north of Taipei, continue to be called as such. Tea can be harvested up to six times a year here, although the high mountain teas may be only twice a year. Oolong tea had been a very important export for the island until the 1980's, when tea growers turned their focus to native oolong enthusiasts. Today, oolong tea is mainly produced for tea lovers in Taiwan, and the rarest, most prized lots are extremely difficult to find in the U.S. Tea culture is so alive and well in Taiwan, annual competitions are held amongst tea growing districts to reward the most outstanding oolongs each year. Gold medal winning oolongs are some of the most expensive in the world.
This tea contains a
moderate level
of caffeine
packaging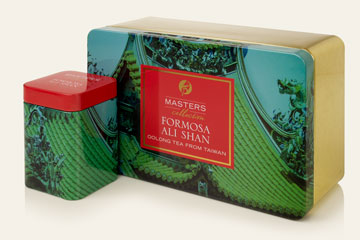 All of our master teas are packaged in beautiful air-tight tins that help your tea stay as fresh as the day it was picked.