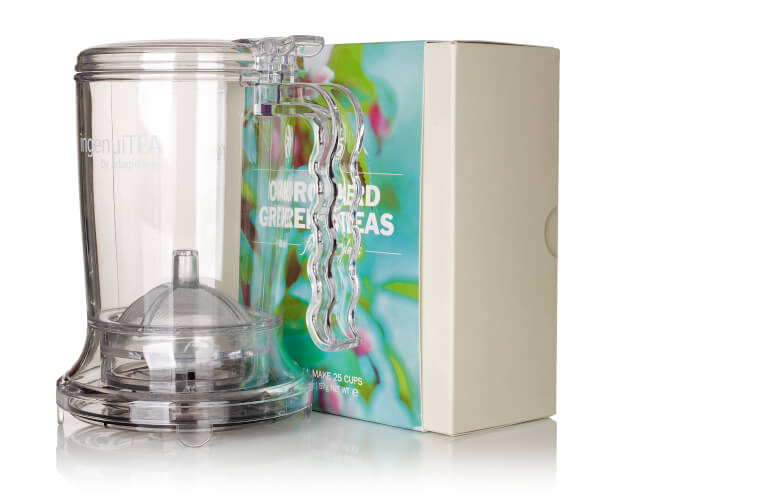 ingenuiTEA set
Our most popular gift item is a starter set that combines an easy-to-use teapot and four samples of our best-selling teas. Want to see what makes our teapot unique? Then click read the reviews to see what our customers have to say. All agree, this ingenious teapot makes loose tea easy to make and our best-selling teas are a great introduction to a delectable world of gourmet tea. Dishwasher safe. Made in Taiwan with Tritan, a plastic specially-formulated to be safe in hot-temperature applications and is 100% BPA-free. 16oz IngenuiTEA (0.5L). 3.5" Diameter.
3223 reviews
5 recent reviews
sort:
questions and answers
Ask the community
Will Adagio make a larger size steeper like the other tea company? I have a 30 oz unit that needs to be replaced but this one is too small for my purpose.