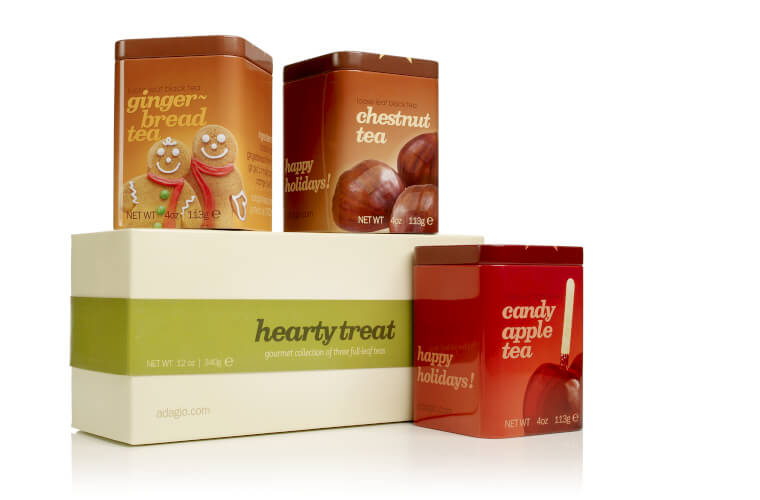 hearty treat
This gourmet tea collection includes premium black tea from Sri Lanka flavored with chestnut, candy apple and gingerbread. Artfully created and beautifully packaged, these teas are sure to warm and delight through the holiday season and beyond. Each tin contains four ounces of tea, yielding 50 cups. Times three, this set will produce 150 delicious cups of festive tea. Box dimensions are 9 x 4 x 3 inches. Made in USA.
103 reviews
5 recent reviews
sort:
hearty treat revealed
learn more about the teas included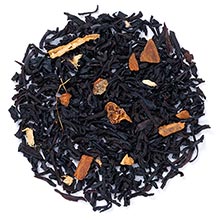 gingerbread
Both Gingerbread men and women agree: this unique tea is the perfect addition to any house (gingerbread or regular).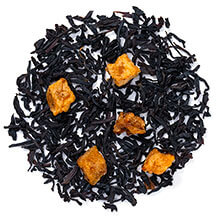 candy apple
A taste reminiscent of the trick-or-treating favorite, auspiciously available for Halloween.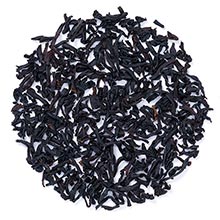 chestnut
Perfect for enjoying in front of an open fire. With Jack Frost nipping at your nose, this is the ideal time to enjoy.