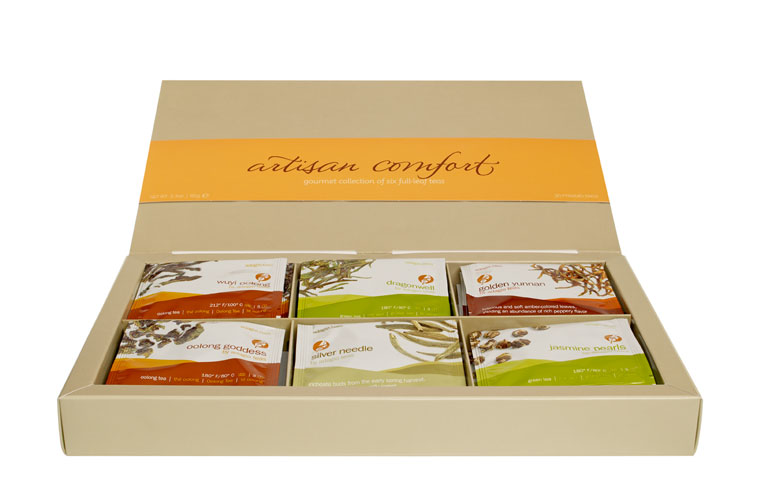 artisan comfort
Perfect for any occasion, these gourmet tea assortments are a great way to introduce someone to superior teas while still offering the convenience of tea bags. Gift box includes six different varieties of gourmet tea bags containing the same high quality full-leaf teas we offer loose. Their pyramid shape gives leaves plenty of room to unfurl and fully infuse.

Bags are individually wrapped and are packaged in a lovely display box. Whomever you send it to, they'll think of you with each delicious cup.

Dimensions: 14.5" x 8.75" x 1.5"
72 reviews
5 recent reviews
sort: