sampler set contains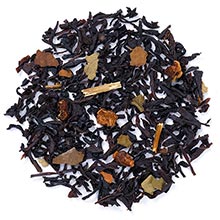 forest berries - Rescue experts say that if you ever get separated from your party while hiking through the woods, your best bet is to stay where you are. You probably shouldn't eat the berries you find there, either. But, as long as you've got a cup of Forest Berries Black tea, you'll have nothing to worry about. Brisk Ceylon black tea, savory ripe summer berries create a tea with a comforting, sweet earthy aroma and deeply fruity flavor and finish.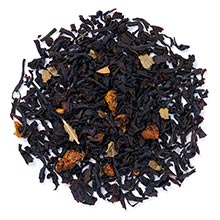 strawberry - Historians believe that the name 'strawberry' comes from an Old English tradition of placing straw on the ground around this fruit, preventing slugs and other insects from enjoying a free lunch. Once you try our delicious Strawberry Black tea, you're sure to see why they were so protective. Combining the succulent taste of sweet strawberries with bright Ceylon black tea. Fresh sweet-floral and berry flavor, smooth and sugary texture. This is a treat you'll keep for yourself!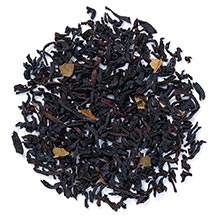 blueberry - A delightful blend of bright Ceylon black tea, fresh blueberry flavor and playfully accented with dried blueberries. An aromatic cup, definitely more like the 'highbush' variety of blueberry (highly fragrant and delicately tart). Fresh flavor, slightly sweet and rounded texture - not too juicy. Great hot or iced and easy to blend with other teas, too. Try it with Vanilla Black or Cream for added creamy texture.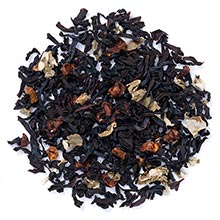 raspberry - A blend of crisp of Ceylon black tea from Sri Lanka with sweetly tart red raspberry flavor. Very candy-like aroma, delicately tangy and jammy raspberry flavor. Rounded texture, balanced astringency and sweet, slightly dry finish. This fun, juicy cup is tangy without getting too 'cheeky.'