sampler set contains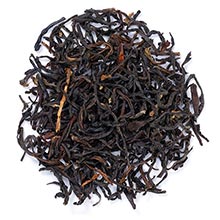 darjeeling sungma summer - Black tea from the famous Darjeeling region of India. Darjeeling tea is treasured for its rich golden liquor and distinctive muscatel (a type of grape) flavor. This tea scores high on both counts. Bright and aromatic, floral muscat grape aroma, with warm spice notes and also sugary squash. Plush, tangy mouthfeel with a sweet finish and balanced astringency. This excellent summer harvest tea comes from the highly regarded Sungma Estate.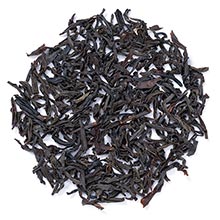 ceylon sonata - Classic black tea from Sri Lanka. In colonial times, this island nation was known as Ceylon. This name is still used to describe all teas grown here. Ceylon tea is bright and lively, medium body and delightfully tangy. Our 'Ceylon Sonata' is from the renowned Kenilworth Estate, located in Sri Lanka's Kandy region. Fresh, citrusy aroma, sweet juicy notes like mandarin peel or grapefruit, refreshing texture and balanced astringency. The perfect afternoon tea.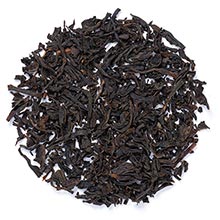 assam melody - Bold black tea from the Assam region of India. Assam tea is known for a deep, burgundy-red cup and pungent flavor. Our Assam Melody is perfect for tea drinkers who may be new to the powerful character of Assam. Rich aroma, more sweet starchy than malty, like roasted plantains. Rounded mouthfeel, malty without being overpowering. Slight notes of raisin. Brisk astringency and not extremely pungent. A solid, 'friendly' Assam, from the well-regarded Meleng Estate.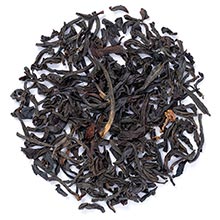 irish breakfast - A combination of hearty black teas from Ceylon (Sri Lanka) and Assam (India) to get your morning off to a bright start. As its name implies, Irish Breakfast tea is an ideal accompaniment to a morning meal. It seamlessly blends the citrusy notes of a high-grown Ceylon with the malty underscore of a pungent Assam. Spicy and jammy aroma on the leaf, malty and deep flavor with a brisk and 'buzzy' mouthfeel. Rounded sweetness in the finish. May be enjoyed plain or with a drop of milk. Irish Breakfast is one of Adagio's most popular teas.