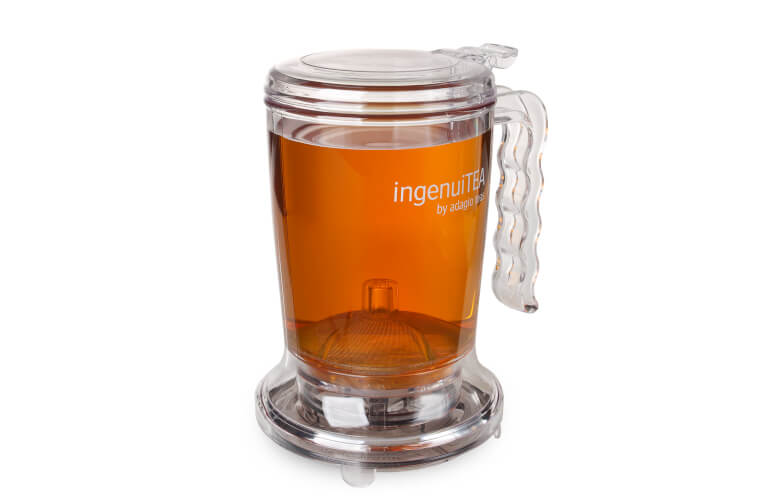 iced ingenuiTEA
The most convenient teapot you will find anywhere - we guarantee it. When tea is ready, simply place it atop our Glass Pitcher. This will cause a valve at the bottom to release: crystal-clear tea flows down, while the mesh filter retains all the leaves with one of the best infusers on the market. Super easy to clean and dishwasher safe. You will wonder how you got along without one. 28 oz. Made in Taiwan with Tritan, a plastic specially-formulated to be safe in hot-temperature applications and is 100% BPA-free. 4.5" Diameter.
598 reviews
5 recent reviews
sort:
questions and answers
Ask the community
Hi! I was wondering what was different about this ingenuitea teapot that made it $10 more than the regular hot tea ingenuitea teapot?
What am I doing wrong - if I set this down on the counter with tea in it, the tea comes out. Do you just need to hold it the entire time the tea is steeping? Also, how does it come apart for cleaning? I feel like my teapot is missing instructions!