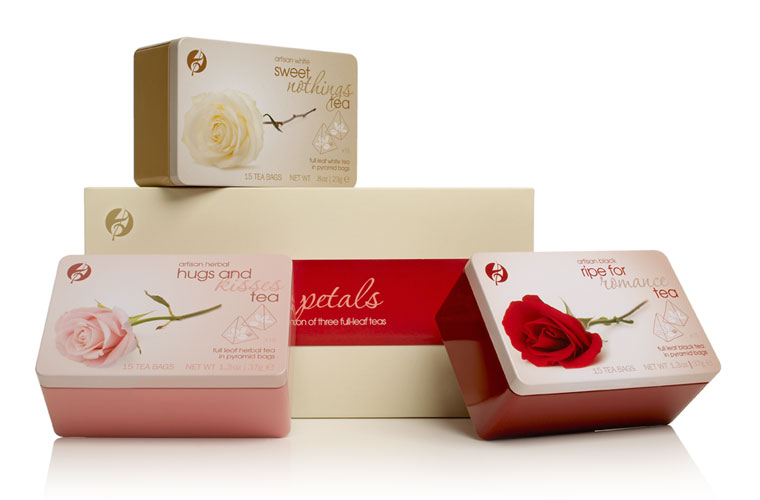 * qualifies for free shipping
love petals (bags)
Valentine's Day is fraught with pressure to buy the perfect gift. Instead of stressing, we have the solution for the tea lover in your life - the

Love Petals

set.

Three exclusive Valentine's Day blends, packaged in festive floral tins containing pyramid bags, are sure to delight the recipient. Each tin holds enough to make 15 cups of tea, ensuring your sweetheart will remain yours or at least for the rest of the winter.

Comes ready to present in a gift box.
37 reviews
5 recent reviews
sort: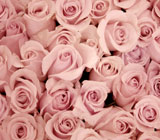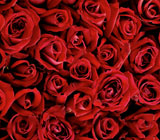 fresh from origin
St. Valentine's Day first became associated with romantic love in the circle of Geoffrey Chaucer in the High Middle Ages, when the tradition of courtly love flourished. In Japan, the holiday focus isn't on roses and jewelry as much as it is chocolate. Japanese chocolate makers make half of their annual sales during Valentine's Day, and gifts are centered around giving the right amount and type of chocolate to your valentine. In South Korea, similar to Japan, women give chocolate to men on February 14, and men return the gesture by giving candy to women on March 14 (White Day). On April 14 (Black Day), those who did not receive anything on the 14th of Feb or March go to a restaurant to eat black noodles and mourn or celebrate singledom (depending on their viewpoint).
love petals revealed
learn more about the teas included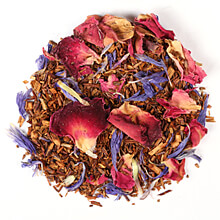 hugs and kisses
Blended with our South African rooibos and a delightful fusion of caramel, almond and vanilla it delivers the tea version of snuggle time. Red rose petals and blue cornflowers symbolize x's and o's. Vanilla, lavishly sprinkled with flower petal inclusions.
blended with

rooibos tea, rose petals, blue cornflowers, natural almond flavor, natural caramel flavor, natural creme flavor & natural vanilla flavor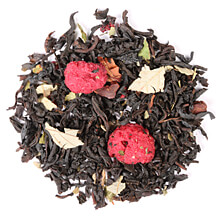 ripe for romance
Romance starts with the perfect combination of elements. The sultry flavors of raspberry and chocolate meld together with black tea in this amorous blend. Aphrodisiac? Maybe. Delicious? Absolutely!
blended with

black tea, cocoa nibs, raspberries, raspberry leaves, natural raspberry flavor & natural chocolate flavor
sweet nothings
Sweet apricots, peach, lavender and white tea entangle themselves for a delicate fruit and floral tryst. Quietly pleasing, like softly whispered confessions of admiration that keep you wanting more.
blended with

white tea, marigold flowers, lavender flowers, natural peach flavor & apricots