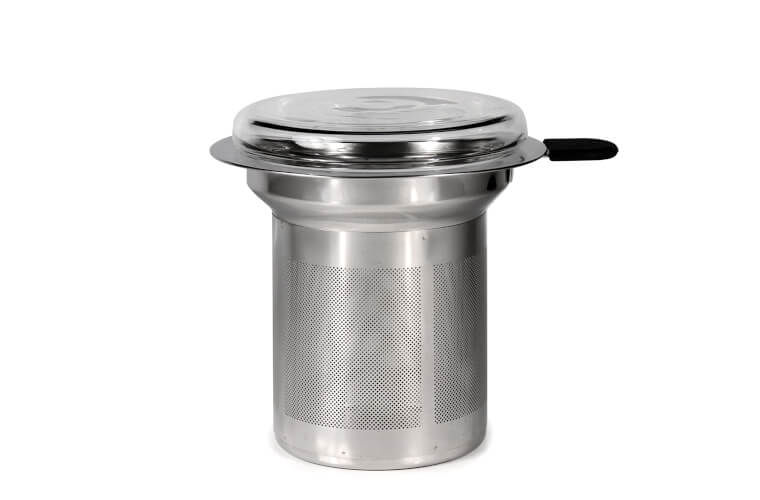 tea infuser
An ideal 'have tea anywhere' set that combines a stainless steel infuser and a glass lid. In addition to being convenient, it is also loads of fun: Watch the leaves dance as they infuse a perfect cup of tea. When done, remove the infuser (the cover doubles as a coaster) and have a perfect cup of tea wherever, and whenever, the mood strikes. Perfect for home or office use. Dishwasher safe. Made in China. 2.25" (6cm) diameter, 3.25" (8.5cm) height.
439 reviews
5 recent reviews
sort:
questions and answers
Ask the community
Does this fit the new ceramic mugs?
Does this work for the roasted mate? It's been commented that some infusers allow the small Mate bits to pass through the strainer into the cup. In the picture, the holes look pretty small..
Would this fit in the Nagoya teapot?