sampler set contains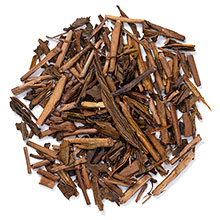 hojicha - Green tea from Japan that is rendered brown by roasting Bancha (a summer crop tea, harvested after Sencha) tea leaves. An Adagio customer favorite, with a toasty nutty flavor and slightly mesquite note. Earthy and warm quality, soothing, clean finish.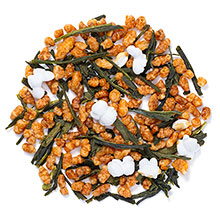 genmai cha - Classic Japanese green tea, blended with toasted, popped rice. Originally created to stretch short supplies of tea, now enjoyed by tea lovers here and abroad. Warm and nutty with a lovely savory quality. A hearty cup of tea and truly satisfying. A great green tea for someone seeking a substantial, but less astringent, flavor from their cup.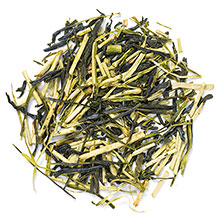 kukicha - A warm, rounded and playful green tea from Japan. Kukicha is a blend of tea leaves and tea leaf stems. The lightness of the stems translates into the cup as a sweet, white sesame seed or chestnut note. Tender quality to the texture, like soft white rice. Very balanced and, for a Japanese tea, very low in astringency.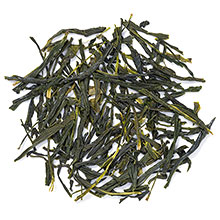 sencha overture - Steamed green tea from the Shizuoka prefecture of Japan, harvested in the early summer (the second flush). Rich, brothy texture, with a clean, very refreshing green aroma. Rounded finish that coats the palate and sweet flavor reminiscent of tender steamed veggies and fresh seaweed. Classic Sencha flavor, perfect for fans of all things 'green.'