yunnan noir
Yunnan Noir is a black tea from the Yunnan province of China, the birthplace of tea itself. Much of the tea in this southern province is a large leaf variety. Mountains veiled in mist, with clean water and rich soil form ideal growing conditions and contribute to the unique flavor. Our Yunnan Noir is a hand-rolled tea, with leaves tightly curled into a 'black snail' shape. The aroma is sweet with hints of honey and spice. Savory and winey on the palate, with smooth, deep fruity astringency, tremendous depth of flavor, cinnamon bark and nutmeg in the finish. Terrifically textured cup of tea.
Steep at 212° for 3-5 minutes.
1053 reviews
5 recent reviews
sort: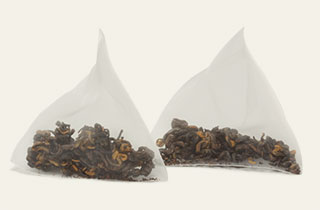 teabags
Our teabags contain the same high-quality tea as our loose-tea offerings. Their pyramid shape gives the leaves plenty of room to unfurl and infuse, placing more flavor in each cup. Enjoy the superior flavor of gourmet tea with the convenience of a disposable bag.
cold-brew iced tea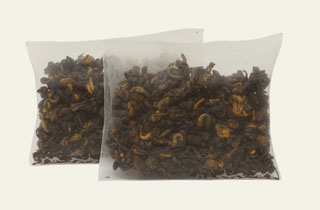 cold-brew tea
To make delicious iced tea, refrigerate overnight in a pitcher of water. Awake to find a tea rich in flavor and aroma. Simple and tasteful!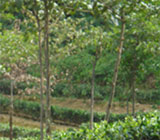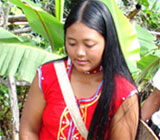 meet the farmer
Zha Luo - Fengqin, Yunnan
Q
How long have you been growing tea and what got you started?
A
"
I started to work for tea when I was 18. I have great interest in tea. I liked to help my parents to make tea after school. Now I am happy as I can work whole day with tea. I do love tea.
"
Q
Can you describe a typical day out in the field?
A
"
Normally I get up at 6 in tea season. It will be very busy in tea season. I have to work the whole day from picking to making. Normally I go to pick up tea leaves in the morning and do some making in the afternoon. I need to climb some tea mountain to pick up tea leaves. I am young I am not tired. I love to do it.
"
Q
What is your favorite part of growing tea?
A
"
My favorite part is shaping the Yunnan Noir tea. It has a beautiful shape which is curl and golden. It requires experience and patience. Now I am still young I have a lot to learn from my master who is my father. I am happy when I can make better shape for a new lot. I am sure I can get better and better in the future.
"
Q
Conversely, what is the hardest part of your job?
A
"
The hardest is when I failed to make a nice shape of the tea. My master has to do it again.
"
Q
What do you think makes your tea unique or better than others?
A
"
In my hometown we love tea, we love the wonderful smell of our black tea. With this love we can make better tea. Which comes from our heart.
"
Q
Are there any tips you can give on how to best brew your tea?
A
"
Our Yunnan Noir tea is delicious to be drunk both hot and cold. I myself prefer to drink the tea when it is cold.
"
fresh from the garden
To ensure the best quality and value, we import our teas directly from the countries in which they are grown, working closely with the farmers who tender them.

Our Roots Campaign connects our customers with the rich stories and the farmers behind some of our most popular teas.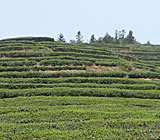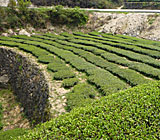 fresh from origin
Yunnan is the name of the Southern Chinese province bordering Vietnam. It's believed to be the birthplace of tea, and home of the oldest wild growing tea tree (never pruned to be bush height). This tree is estimated to be 1,700 years old! Yunnan's most senior cultivated tree, by contrast, is a relative youngster - a mere 800 years old. These are the large leafed tea varieties - Camellia sinensis assamica - which is also found in India. Yunnan also has the distinction of producing more black tea than any other part of China, although it's a relative newcomer to this variety. Black tea was first produced here in 1939, and is distinguished by its unique peppery, earthy and sometimes cocoa-like flavor.
This tea contains a
high level
of caffeine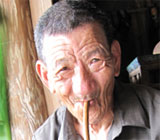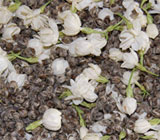 direct trade advantage
We import our teas direct from the artisan farmers whose names and faces you'll find throughout our catalog. This makes our teas fresher than those offered by the companies who use middlemen and brokers, and also less expensive. Here's a comparison of how much more you'd be paying by buying this tea elsewhere:
| | |
| --- | --- |
| David's Tea: | 128% more expensive |