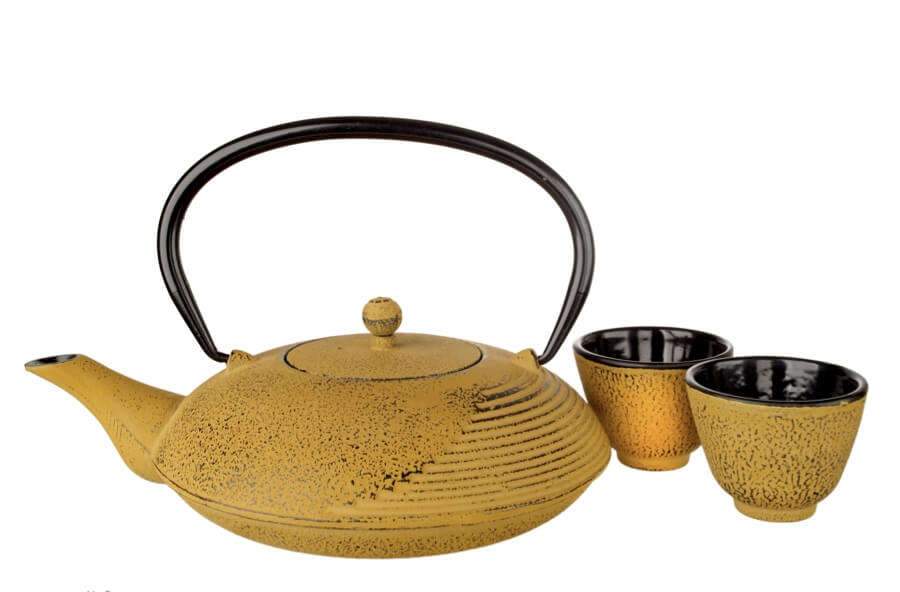 Nagoya teapot
Cast iron teaware is traditionally favored for elegant design, heartiness and ability to retain heat for long periods of time - all attributes that enhance the tea experience. Each teapot is molded, painted and glazed by hand. It is then hand burnished to reveal nature-inspired details. Comes with stainless steel infuser to make steeping and removing leaves easy. Made in China. 34oz (1L). Complete the set with matching cups, 2 x 3.4oz (0.1L), and save 50% on cups when purchased together. 7.5" Diameter.
22 reviews
5 recent reviews
sort: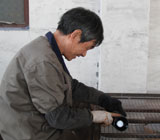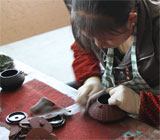 fresh from origin
Nagoya, one of the largest of Japan's cities, boasts an eclectic blend of tradition and innovation. Within its sixteen wards it finds itself an automotive, aerospace and robotics leader as well as a curator of many of Japan's historic and cultural treasures. Our cast iron teapot of the same name offers an equal meeting of classic and modern with its classic tetsubin shape and crafting with a modern, understated design - a perfect vessel for the perpetuating wonder of tea.
the making of
Tea pots that didn't make the cut. They'll be melted and recast.

A worker carefully shapes the outside

Applying base color and checking for smoothness

Mr. Lu demonstrates skilled buffing technique

We check out some nearly finished cast iron cups

Each piece meticulously buffed and colored by hand

We're pretty in love with these flat, stone-like designs!

A closer look at texture buffing

Pretty blue pots, with 'hob nail' pattern

Another flat, smooth design, with a unique swirl pattern

It's too hard to choose! (and dozens more behind us!)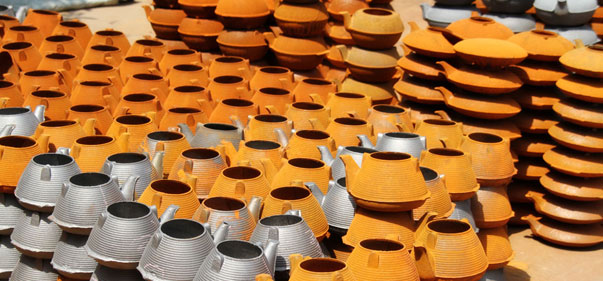 Our new cast iron teapots come from Jinghua, in the heart of Zhejiang province, China. These pots (based off a traditional design known as 'tetsubin') are originally from Japan, and they are very difficult to produce in China. It's always a challenge to learn a new art, different from your own, and tea crafts require patience and discipline. As good fortune would have it, however, we met a talented new friend in Jinghua who is spending his life learning this time consuming art.
Mr. Lu is the director of this family owned tea pot factory, inherited from his father two decades ago. He and his siblings run all parts of the business, and a dedication to perfection is evident. During our visit to see art in person, we watch as Mr. Lu pauses several times to take a look at a pot in progress, cheerfully giving feedback to a newer craftsperson on how to better polish or shape the pot. If an imperfection is found at any point - even after painting and buffing - the pot is melted down and begun anew. It's never too late to turn back and try again, and the amount of sorting and inspection that takes place is astounding. Mr. Lu's father still works in the factory, even though he's supposed to be enjoying retirement, and gives lessons to the workers. His son has learned well: a kind, generous and utterly hilarious soul - everything tea itself should be.
This family produces dozens of unique tea pot designs, including some that we've never seen before sold in the United States. We're positive you'll love them just as much as we do, and we hope to bring you new varieties, shapes and colors in the future.
- Adagio Teas
questions and answers
Ask the community
can these cast iron pots be used on the stove top? Electric or Gas flame, or other types of cook types?
Is there a replacement filter available?