framed fandoms
put your obsession on display
Display your superfan tendencies proudly with beautiful pieces of tasteful art, inspired by your favorite Fandom Blends. These shadowboxes contain six tea tins, magnetically affixed to the frame for carefree wall hanging at home, office or dormitory. Each tin holds enough tea for a full teapot of fandom enjoyment.
Doctor Who
by Aun-Juli Riddle
contains: Tardis, Dalek, The Last Starwhale, Tardis 1851, Raggedy Man Goodbye & Pink Dalek Specialtea
view frame >>
Sherlock
by Cara McGee
contains: Sherlock, Watson, Mycroft, Molly Hooper, Lestrade & Mrs. Hudson
view frame >>
Tales & Tea Leaves
by Aun-Juli Riddle
contains: Wizard's Grey, Second Breakfast, Elevenses, 111th Birthday, Dragon's Dream Tea & The Pint
view frame >>
Teen Wolf
by Megan Daunt
contains: Ginger Fabulous, Sour Wolf, Snark Nerdy to Me, GoalSteeper, Wild Cherry & Sugar Puppy
view frame >>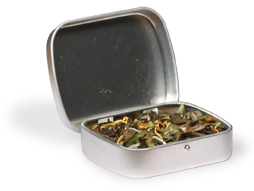 * Shadowbox measures 9" x 9" x 1.5"
save $10
Share a picture of your Framed Fandom hanging on your wall and we will add 100 frequent cup points to your account.