Doctor Who sampler
by Cara McGee


Rory Williams
Sweet, Strong, and Resilient, Rory is the cuppa that wont quit.


Amy Pond
Firey, a bit tart, and ready for adventure. She's the blend that waited.


River Song
I could describe this tea, but that would be spoilers.


Eleven
Edging the line of quirky and dark, this tea is unfailingly sweet, and as strong as you could ask for.


Ten
A rich, sweet, and bright blend, full of quirks (and just a touch bananas). A tea you'll find yourself constantly reaching for.


Nine
A bit darker, more intense brew than the others, but still with a surprising amount of sweetness, considering the contents.
sampler set
maximize variety. minimize commitment.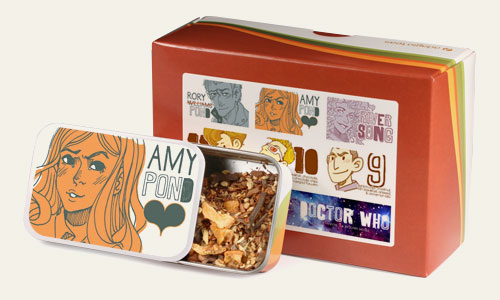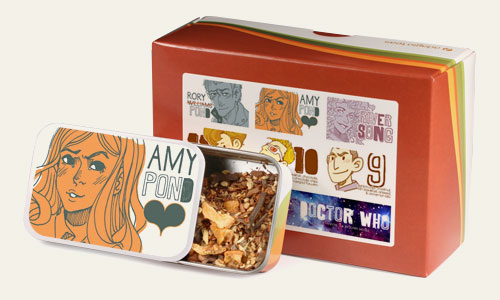 Perfect for displaying in your tea cupboard or for refilling as a tea transport vessel while on the go. Also makes a great gift for your Fandom and tea-loving special someone.


sampler set
6 sample tins